 #JejuCherryBlossom
Jeju Color Picker is a unique collection of innisfree that captures
the vibrant colours of the beautiful nature of Jeju Island.
2020 Jeju Color Picker #CherryBlossom edition was
inspired by the various moments of Jeju Cherry Blossom
from blooming moments to peak.


Cherry Blossom
Eyeshadow Palette
The 9-colour eyeshadow palette is formulated
for an easy application. These universally
flattering shades work together to create
perfectly natural make-up looks.
It can be used as an eyeshadow or a blusher.
Lightweight, buildable, non-creasing
formula with high colour payoff.
$36


Cherry Blossom
Luminizer
Formulated with a clear base and highly-reflective
smooth pearl pigment, Cherry Blossom
Luminizer creates a dewy blossom glow.
Apply anywhere you want to intensify the glow,
such as high points of the face and body.
Bouncy and buttery soft formula applies evenly
and seamlessly.
$16


Cherry Blossom
Lip Tinted Stick
Watery smooth formula glides on and
offers a dewy radiance to the lips.
These lip tinted sticks provide long-lasting,
vibrant colours that feel comfortable
and weightless on the lips.
A super slim, petal-shaped bullet provides
precise application.
$12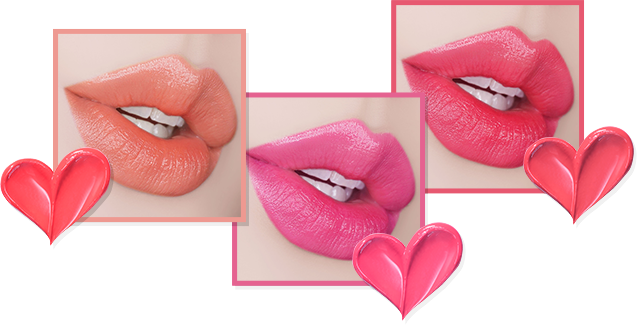 Cherry Blossom
Nail Set
A long-wear, iridescent and pearl nail polish
duo for head-to-toe cherry blossom look.
Wear each shade alone or together
and add nail stickers for an extra decoration.
Triple-care formula with calcium, argan oil,
and tangerine oil nourishes and protects
nails from the damage
$14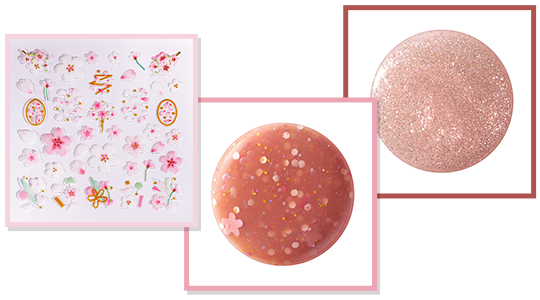 Cherry Blossom
Matte Mineral Setting Powder
Silky loose powder controls excess oil for a soft,
natural-looking matte finish.
Formulated with light pink pearl powder that
brightens the skin tone through light reflection.
$10
This limited edition collection is available
for a limited time from 1 March to 30 April or while stocks last.