A retro-concept DIY Kit encourages you to create your own paper speakers inspired
by the joyful music and a holiday season with your loved ones.
This holiday season, sales proceeds from 2019 DIY Paper Speaker Kits will go
to Save the Children Australia. $10 per kit or $2 discounted price
with any holiday limited edition product.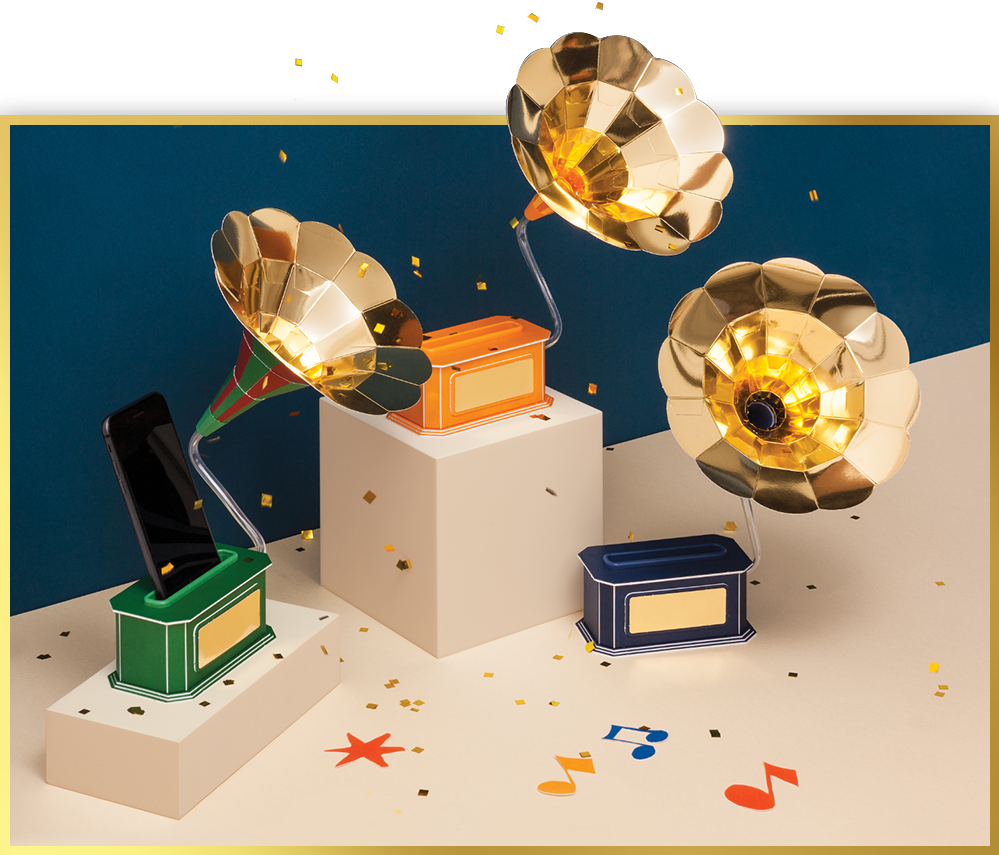 2019 Green Holiday collection is inspired by the end-of-year celebration
and joyful, holiday music. It's designed in collaboration
with world renowned artist

, from the Netherlands.