PRODUCT
DETAILS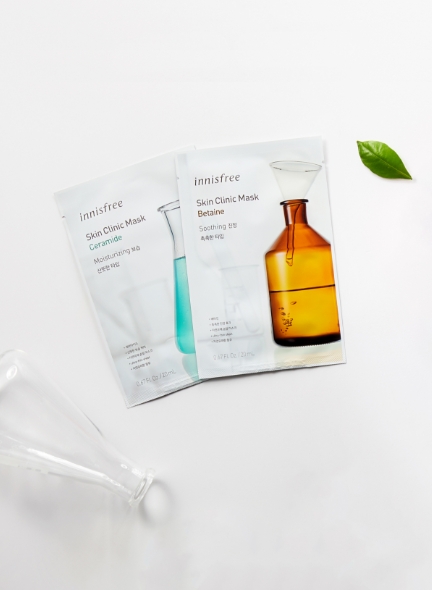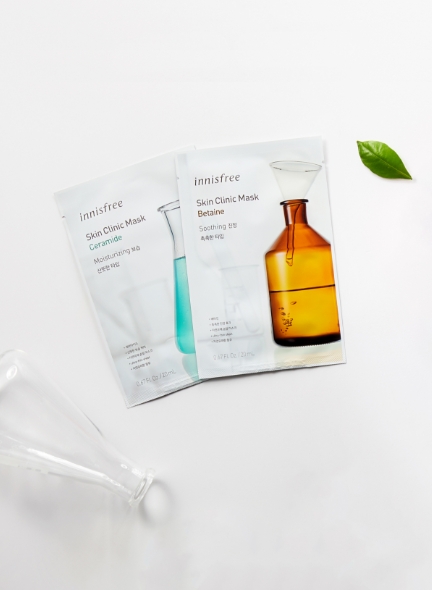 Targeted care for a range of skin concerns

Super soft cotton sheet masks infused with good for skin ingredients to provide targeted care for a range of skin concerns from dryness and irritation to signs of early aging.
Made from 100% natural cotton

Feather-light sheet masks made from 100% cotton designed to fit the contours of your face for quick, optimal absorption of the solution.
Differences between the normal and the downy cotton mask

On a black surface, the thinness of the 100% naturally derived downy cotton sheet can be clearly seen. This thin sheet completely adheres to the skin for effective delivery of active ingredients.
SEE FULL INGREDIENTS
HOW TO USE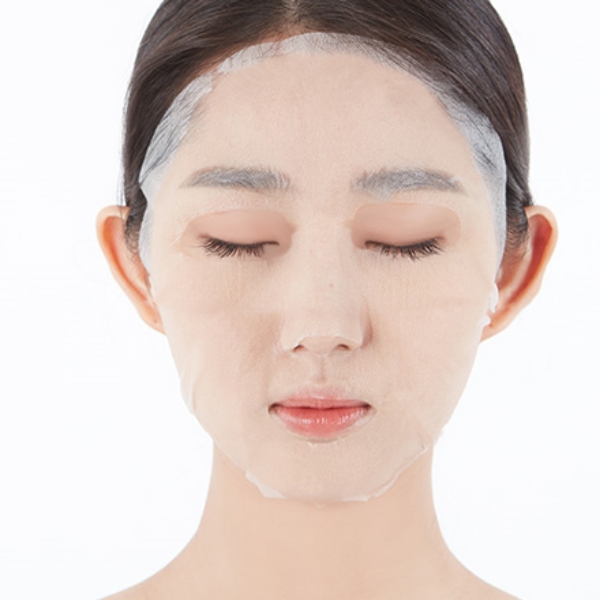 Directions
After cleansing, unfold mask and remove the film, then evenly apply over the entire face. Remove mask after 10-20 minutes and gently pat the remaining residue for full absorption.

17 Reviews / 5.0
94%
Recommend to a friend
">
Super Calming!!!

Super Calming!!!

Thank God for this! I use the madecassoside recommended by the salesperson for my acne skin, and it does wonders by calming and soothing my irritated skin and balancing the oils on my skin. It also allows better absorption of my skincare products. Loving it!!! Also a reminder that skincare must be done consistently and with discipline and also lifestyle. I shared the below pic so that to any
one out there who is looking for a solution and help, heres an encouragement and evidence that you may need! You are not alone and you can do this! 🥰

Thank God for this! I use the madecassoside recommended by the salesperson for my acne skin, and it does wonders by calmi...

Was this helpful?

Ko* J AUG 11, 2021

Skin Type : Acne-Prone

Age : 19~24

Sử dụng oke

Sử dụng oke

Sử dụng xong da thích lắm , da nhìn căng bóng .

Sử dụng xong da thích lắm , da nhìn căng bóng .

Was this helpful?

Trú* N JUL 04, 2020

Skin Type : Normal / Combination

Age : 19~24

great,love the after wear feeling

great,love the after wear feeling

wear the betaine skin mask for 1st time n i love it,will buy again

wear the betaine skin mask for 1st time n i love it,will buy again

Was this helpful?

Siti************ G JUL 04, 2020

Skin Type : Normal / Combination

Age : 25~34

หน้าอิ่มฟู นุ่มนิ่ม

หน้าอิ่มฟู นุ่มนิ่ม

หลังใช้รู้สึกหน้านุ่มนิ่มมากๆ กระชับหน้า ชุ่มชื้น ทำให้หน้าสดใสไม่หมอง ควรลองจริงๆค่ะ

หลังใช้รู้สึกหน้านุ่มนิ่มมากๆ กระชับหน้า ชุ่มชื้น ทำให้หน้าสดใ...

Was this helpful?

Chan******* R JUN 26, 2020

Skin Type : Normal / Combination

Age : 19~24

super duper good

super duper good

it works so freaking well and so hydrating for my sensitive skin

it works so freaking well and so hydrating for my sensitive skin

Was this helpful?

Yess* A JUN 22, 2020

Skin Type : Dry

Age : 19~24

Truly Amazing

Truly Amazing

Innisfree actually introduced me to what sheet mask is. Firstly i bought Vitamin C sheet mask and once i used it and never stopped using it. The mask is really hydrating and gives a life to my skin. I am in so love with the sheet mask.

Innisfree actually introduced me to what sheet mask is. Firstly i bought Vitamin C sheet mask and once i used it and neve...

Was this helpful?

Sara* K JUN 14, 2020

Skin Type : Dry

Age : 19~24

Must buy!

Must buy!

The skin clinic masks are wonderfully ulated to suit different skin needs and they instantly boost the texture and feel of the skin. I have used the Hyaluronic acid one and the Catechin mask and the latter is a stock worthy mask for me. I never let myself run out of it. It provides the perfect amount of moisture and firms up the skin and leaves it feeling nourished. When used at night, I wake up with refreshed and firm, nourished skin

The skin clinic masks are wonderfully ulated to suit different skin needs and they instantly boost the texture and feel o...

Was this helpful?

Yash**** H JUN 14, 2020

Skin Type : Normal / Combination

Age : 25~34

Refreshing

Refreshing

My face looked fresh & it made my pores less visible. I woke up next morning with soft and supple skin 👍🏻

My face looked fresh & it made my pores less visible. I woke up next morning with soft and supple skin 👍🏻

Was this helpful?

Balk*** A MAY 26, 2020

Skin Type : Normal / Combination

Age : 25~34

Anti.aging

Anti.aging

Cocok

Cocok

Was this helpful?

Haya** H MAY 21, 2020

Melembabkam

Melembabkam

Bagus dan cocok

Bagus dan cocok

Was this helpful?

Haya** H MAY 21, 2020

Skin Type : Normal / Combination

Age : 45~54
#INNISFREE #INNISTAR
INNIST

R
SEE FULL INGREDIENTS

WATER/EAU/AQUA, BUTYLENE GLYCOL, DIPROPYLENE GLYCOL, GLYCERETH-26, BETAINE, 1,2-HEXANEDIOL, ARGININE, CARBOMER, PEG-60 HYDROGENATED CASTOR OIL, GLYCERYL CAPRYLATE, CENTELLA ASIATICA EXTRACT, CELLULOSE GUM, ADENOSINE, ETHYLHEXYLGLYCERIN, DISODIUM EDTA, PAEONIA SUFFRUTICOSA ROOT EXTRACT, CHAMOMILLA RECUTITA (MATRICARIA) FLOWER EXTRACT, CITRUS AURANTIUM DULCIS (ORANGE) OIL, HYDROLYZED COLLAGEN(2 MG), CITRUS GRANDIS (GRAPEFRUIT) PEEL OIL, CITRUS LIMON (LEMON) FRUIT EXTRACT, PELARGONIUM GRAVEOLENS FLOWER OIL, LAVANDULA ANGUSTIFOLIA (LAVENDER) OIL, OCIMUM BASILICUM (BASIL) OIL, ROSMARINUS OFFICINALIS (ROSEMARY) LEAF OIL, SALVIA SCLAREA (CLARY) OIL