INGREDIENTS STORY
Orchid
Innisfree has been striving to study Jeju orchids for a long time with their incredible vitality to bloom even in the winter snow.
We have been artificially cultivating orchids under strict management and conditions to maintain the sustainability of the endangered orchids. As a result of the effort to deliver the strong vitality of orchids to the skin, we were able to obtain the precious Orchid Elixir 2.0™ with a more highly-enriched flavonoid, which is the key anti-aging ingredient.

Orchid Elixir 2.0™ containing an anti-aging ingredient enhanced by eco-friendly extraction together with active ingredients add nourishment to the aged and fatigued skin layer for a healthier and more resilient complexion.
SEE FULL INGREDIENTS
PRODUCT
DETAILS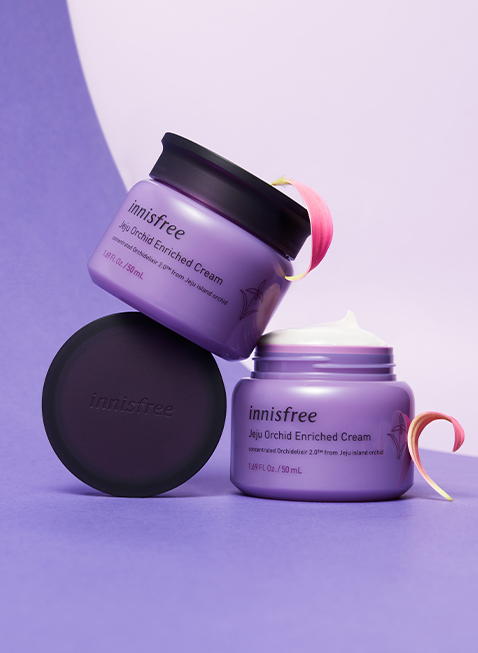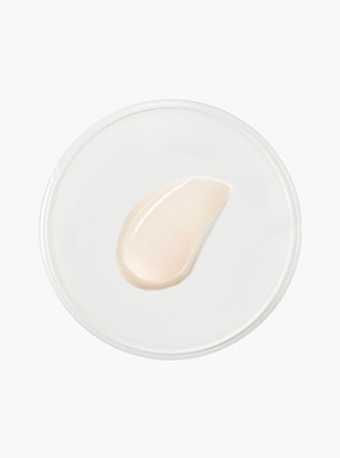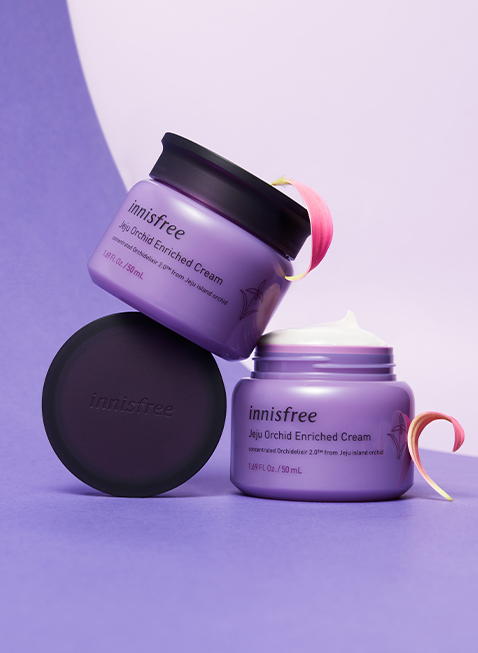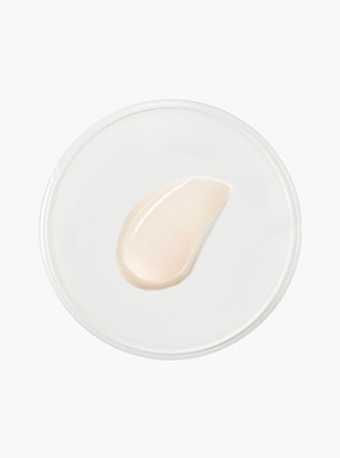 5-in-1 total anti-aging solution

Intensive firming cream that provides a one-stop solution for elasticity, wrinkles, skin tone, dryness and pores with the strong vitality of Jeju orchids
For dense and supple skin

Hyaluronic acid from Jeju green beans and peptide provide moisture and leave the skin feeling smooth, supple and dense.
Rich yet smooth texture

Its moist texture feels like an essence is added to the cream. It is completely absorbed into the skin to provide deep hydration and nourishment.
SEE FULL INGREDIENTS
HOW TO USE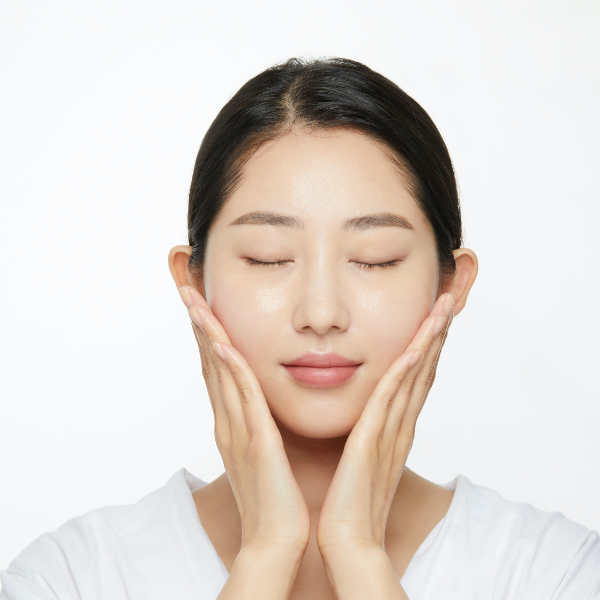 Directions
After cleansing and toning, take an appropriate amount of cream and gently spread it on your face and neck. Lightly pat the area to help it sink into your skin. Re-apply lightly for very dry skin.
For different skin types and seasons
Jeju orchid anti-aging solution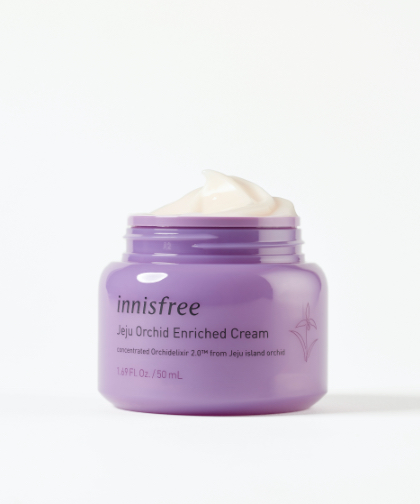 Jeju Orchid Enriched Cream
Rich, gel textured cream enriched with added essence to hydrate and nourish. Suitable for normal and dry skin types"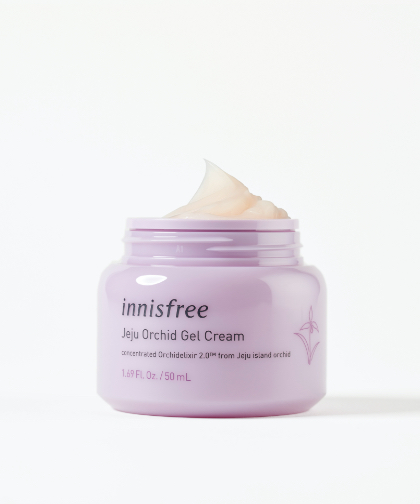 Jeju Orchid Gel Cream
A daily gel-cream that offers lightweight hydration suitable during summer season or those with combination and oily skin types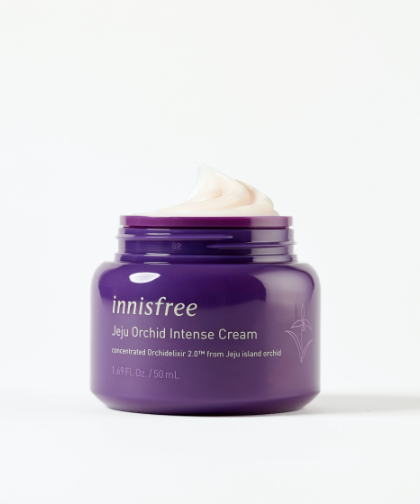 Jeju Orchid Intense Cream
A daily intense moisture cream that offers extra hydration and nourishment suitable during winter season or those with dry skin type.

39 Reviews / 4.0
87%
Recommend to a friend
">
Smooth & Hydrating

Smooth & Hydrating

It suited my skin the best out of all the innisfree moisturiser range

It suited my skin the best out of all the innisfree moisturiser range

Was this helpful?

El* L OCT 19, 2021

Good but not for me

Good but not for me

Was pretty moisturising however it irritated my skin (sensitive) and caused some redness. Not the product for me.

Was pretty moisturising however it irritated my skin (sensitive) and caused some redness. Not the product for me.

Was this helpful?

A* L AUG 12, 2021

Skin Type : Normal / Combination

Age : 25~34

Good for night use

Good for night use

significant moisturising effect on skin the next morning after previous night use….
slow to absorb on my skin so not suitable when i'm getting ready for morning rush

significant moisturising effect on skin the next morning after previous night use….
slow to absorb on my skin so n...

Was this helpful?

Sere** C JUL 26, 2021

Skin Type : Normal / Combination

Age : 45~54

Lembab, cerah, meremajakan

Lembab, cerah, meremajakan

Love this product. Meresap dengan baik di kulit wajah. Saat bangun tidur kulit terasa kenyal.

Love this product. Meresap dengan baik di kulit wajah. Saat bangun tidur kulit terasa kenyal.

Was this helpful?

Enda* F FEB 15, 2021

Skin Type : Normal / Combination

Age : 25~34

Best product ever !!!

Best product ever !!!

I love the smell of this product..its feel nice on my skin...and absorb really quickly too...been using it for a month now...my skin look nicer each day

I love the smell of this product..its feel nice on my skin...and absorb really quickly too...been using it for a month no...

Was this helpful?

juli*** Y FEB 13, 2021

Require for improvement

Require for improvement

I receive sample as would like to try on skin firm. But after i try few time it cause skin reaction and rashes. And the smell really too strong. The texture of the cream so smooth but it do require some improvement on it. Not suitable for sensitive skin people.

I receive sample as would like to try on skin firm. But after i try few time it cause skin reaction and rashes. And the s...

Was this helpful?

Rath****** K FEB 04, 2021

Skin Type : Normal / Combination

Age : 35~44

Very good. Will purchase again

Very good. Will purchase again

😍

😍

Was this helpful?

ange**** S JAN 20, 2021

Skin Type : Normal / Combination

Age : 25~34

Nice n fresh

Nice n fresh

Fresh

Fresh

Was this helpful?

Ta* S NOV 03, 2020

Skin Type : Normal / Combination

Age : 25~34

I love this product!

I love this product!

I love this product, really. Pelembab pertamaku dari 2 tahun yang lalu, dan udah jadi jar keduaku. I have oily skin dan agak berjerawat juga. Waktu itu aku baru kenal skin care dan coba pake pelembab ini. awalnya malah bikin kulit tambah berminyak, tapi lama-lama dengan pemakaian rutin ngurangin minyak muka aku banget. sekarang kulitku udah ga terlalu berminyak lagi kaya dulu dan jerawat juga udah ngurangin banget. LOVE!

I love this product, really. Pelembab pertamaku dari 2 tahun yang lalu, dan udah jadi jar keduaku. I have oily skin dan a...

Was this helpful?

Ivan* W OCT 03, 2020

Skin Type : Oily

Age : 19~24

Good cream

Good cream

I love this cream💐

I love this cream💐

Was this helpful?

Ryan******* M OCT 01, 2020

Skin Type : Dry

Age : 19~24
#INNISFREE #INNISTAR
INNIST

R
SEE FULL INGREDIENTS

WATER / AQUA / EAU, CYCLOPENTASILOXANE, PROPANEDIOL, GLYCERIN, CYCLOHEXASILOXANE, PEG-10 DIMETHICONE, SQUALANE, NIACINAMIDE, DIPHENYLSILOXY PHENYL TRIMETHICONE, DISTEARDIMONIUM HECTORITE, SODIUM CHLORIDE, 1,2-HEXANEDIOL, LAURYL PEG-9 POLYDIMETHYLSILOXYETHYL DIMETHICONE, DIMETHICONE, POLYSILICONE-11, FRAGRANCE / PARFUM, DIMETHICONE/VINYL DIMETHICONE CROSSPOLYMER, ETHYLHEXYLGLYCERIN, ADENOSINE, KAOLIN, DISODIUM EDTA, HYALURONIC ACID, BETAINE, GLUCOSE, ORCHID EXTRACT, TOCOPHEROL, ARGININE/LYSINE POLYPEPTIDE