25-30 June 2020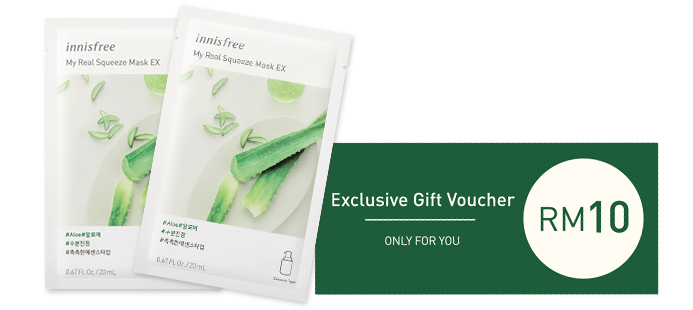 Be the first 100 walk-in members*
Receive a complimentary 'inni-Gift' worth RM20
*Limited to first 100 members per day, per store.

FLASH DEAL
Purchase Puzzle Makeup Sponge* at RM1 only!
*Limited to 5 sets per member, while stocks last.

1,900P - 2,050P1,500P
Save up to RM11
Green Tea
Foam Cleanser

Bija Trouble
Facial Foam

Jeju Volcanic Pore
Cleansing Foam
4,200P - 5,100P3,500P
Save up to RM32
Green Tea
Skin

Jeju Orchid
Skin

Jeju Lava Seawater
Skin EX
6,650P - 7,250P5,500P
Save up to RM35
Soybean
Energy Essence

Jeju Lava Seawater
Essence EX

Jeju Pomegranate
Revitalizing Serum

Purchase RM200 or above
Receive a Thank You Gift worth up to RM211

Make any purchase to become our member and
receive an additional Jeju Cherry Blossom Trio Kit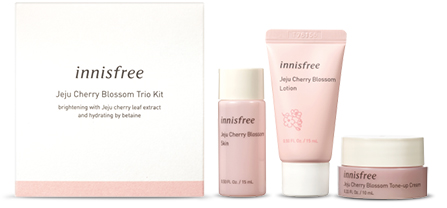 (Inclusive of Jeju Cherry Blossom Skin 15ml, Jeju Cherry
Blossom Lotion 15ml and Jeju Cherry Blossom Tone-up Cream 10ml)
Download our innisfree app
Redeem an additional 10% rebate coupon for your next purchase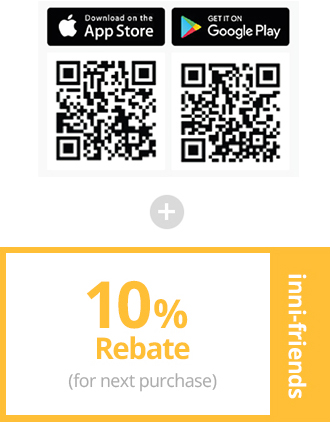 YOU DON'T WANT TO MISS THIS!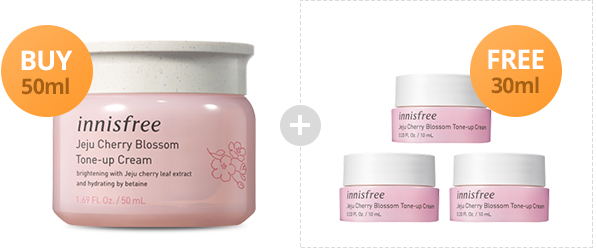 Purchase Jeju Cherry Blossom Tone-up Cream 50ml,
Receive complimentary 3pcs Jeju Cherry Blossom Tone-up Cream 10ml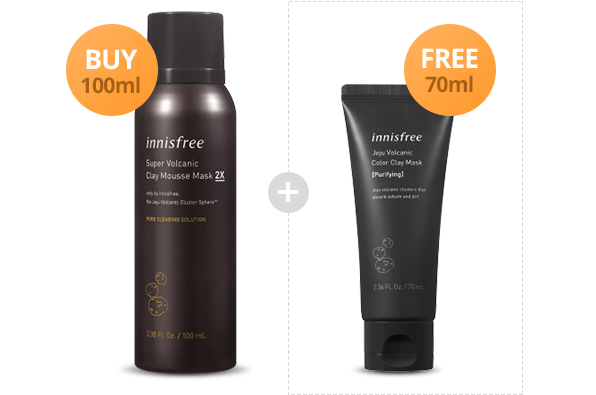 Purchase Super Volcanic Clay Mousse Mask 2X 100ml,
Receive complimentary Jeju Volcanic Color Clay Mask (Purifying) 70ml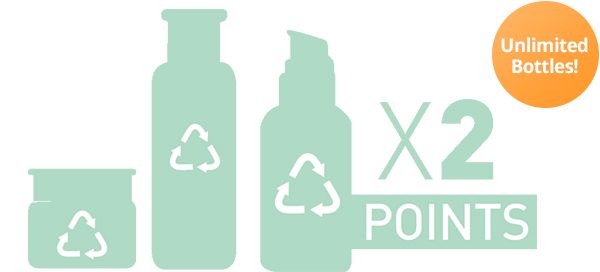 Earn Double Points (200 points) for each bottle recycled during innisfree Days
Applicable only during innisfree Days from 25 – 30 June 2020, while stocks last.
Terms & conditions apply.