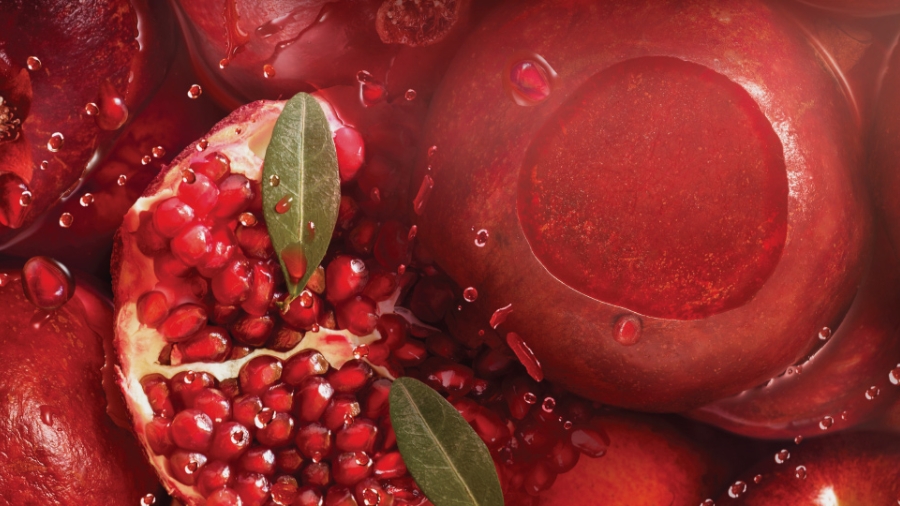 INGREDIENTS STORY
Pomegranate
Jeju pomegranates are grown in a pure natural environment and are rich in antioxidant ingredients. They are also effective at improving skin radiance and contain anti-aging benefits.
Innisfree has preserved the antioxidant power of Jeju pomegranates by using the juice extraction method. The antioxidant effect of pomegranate seeds is 3.4 times that of pomegranate pulp, and that of pomegranate peels is as much as 10.4 times that of pomegranate pulp.

It prevents external attacks of active oxygens by strengthening the skin barrier and reinforces the antioxidant power of the entire skin, thereby making the skin bright and vibrant and revitalized.

The Jeju Pomegranate Revitalizing Line contains 100% fresh pomegranate juice and helps with the five major problems that cause skin aging from the inside to the outside. After use, it helps improve the skin's moisture level, elasticity, clarity and wrinkles, and makes the skin look younger and more clear.
SEE FULL INGREDIENTS
PRODUCT
DETAILS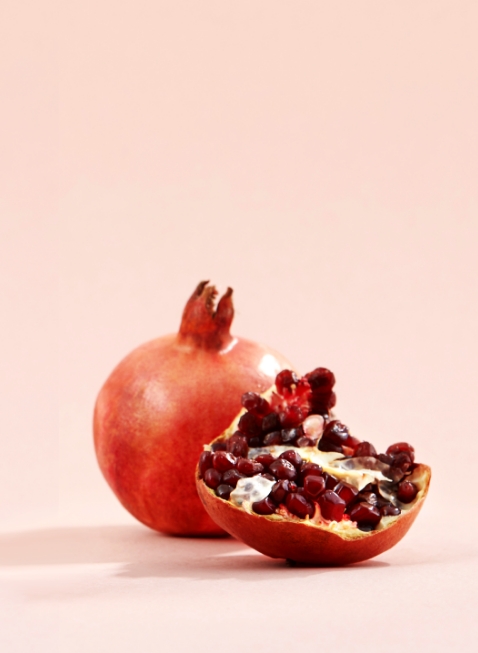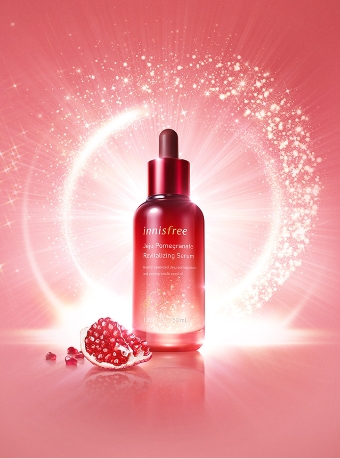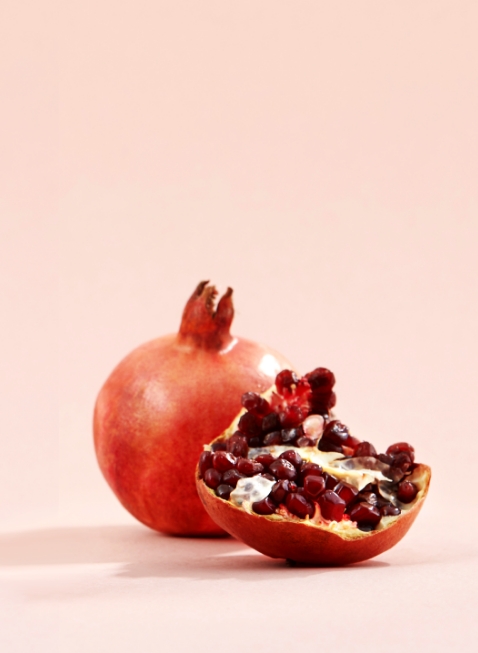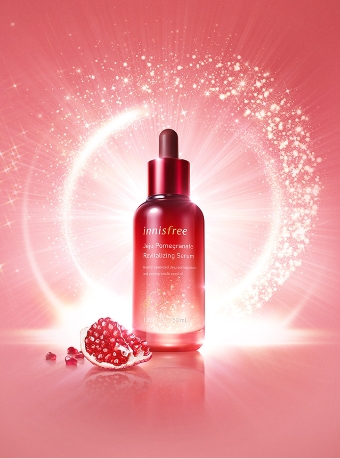 Promotes a double glowing effect that brings out skin's inner and outer glow

Freshly squeezed pomegranate juice delivers naturally glowing skin from within while pomegranate seed oil strengthens skin's firmness on the surface.
Help improve and prevent signs of early aging

Keeps skin youthful by providing protection before signs of early aging appear, such as yellow, dark undertone and fine lines caused by the harmful external environment.
Provides fresh and healthy-looking complexion

A lightweight yet comfortable serum texture with niacinamide and active ingredients which revitalises the skin and creates healthy skin complexion.
SEE FULL INGREDIENTS
HOW TO USE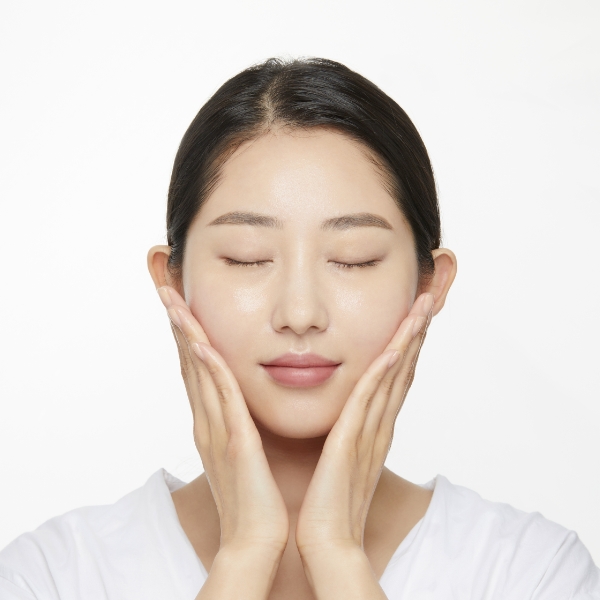 Directions
Pump an appropriate amount onto your hand, and apply evenly onto your face and neck. Gently pat for better absorption.
Jeju Pomegranate Revitalizing Line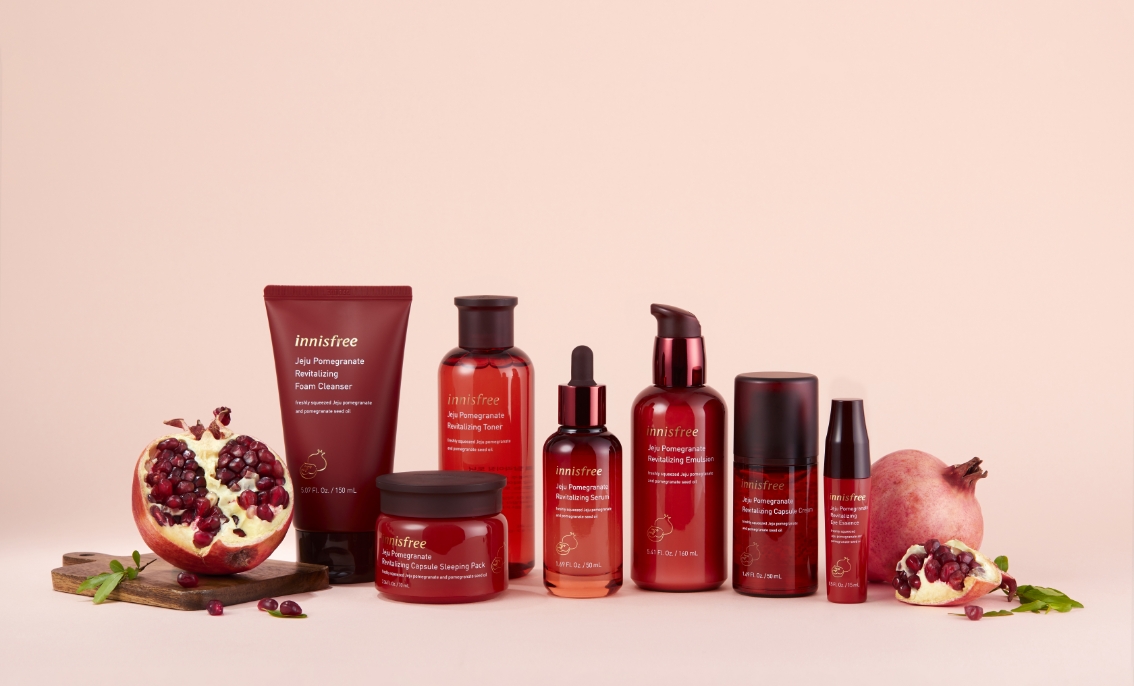 innisfree extracted fresh pomegranate juice by squeezing all of the peels, pulp and seeds to fully extract Jeju pomegranates, which are grown on the pristine island of Jeju using an eco-friendly method, without damaging the active ingredients.
The powerful antioxidant effect of fresh Jeju pomegranate juice effectively takes care of symptoms of aging, such as 'a dull and lifeless skin tone, sagging skin due to lack of elasticity, and rough skin texture', thereby making the skin full of vitality and energy.
Jeju Pomegranate Revitalizing
STEP 1

Jeju Pomegranate Revitalizing
Foam Cleanser

STEP 2

Jeju Pomegranate Revitalizing
Toner

STEP 3

Jeju Pomegranate Revitalizing
Serum

STEP 4

Jeju Pomegranate Revitalizing
Eye Essence

STEP 5

Jeju Pomegranate Revitalizing
Emulsion

STEP 6

Jeju Pomegranate Revitalizing
Capsule Cream

280 Reviews / 4.0
95%
Recommend to a friend
">
Sticky Residue

Sticky Residue

The serum isn't too thick and does absorb into my skin quickly. I have combination skin so thought I would try this in winter to help with the dry skin areas on my face. It certainly combats the dryness but it has a sticky residue. Wouldn't recommend for oily or combination skin.

The serum isn't too thick and does absorb into my skin quickly. I have combination skin so thought I would try this in w...

Was this helpful?

Dani**** T SEP 07, 2021

Skin Type : Normal / Combination

Age : 25~34

光澤感強

光澤感強

有少少黐笠笠較適合乾肌

有少少黐笠笠較適合乾肌

Was this helpful?

jieu* Y MAR 13, 2021

Skin Type : Acne-Prone

Age : 13~18

Cerah, melembabkan

Cerah, melembabkan

Membuat wajah lebih segar dan cerah. Bekas jerawat samar. Melembabkan kulit.

Membuat wajah lebih segar dan cerah. Bekas jerawat samar. Melembabkan kulit.

Was this helpful?

Enda* F FEB 15, 2021

Skin Type : Normal / Combination

Age : 25~34

Not recommended for oily and acne skins

Not recommended for oily and acne skins

The serum is not suitable for oily and acne/ pimple skins. It will induce pimple/acne to after using just 1-2 days. The serum leave sticky and shinny look after applying. My face feel uneasy and sticky after using the Jeju Pomegranate serum and moisturiser!

The serum is not suitable for oily and acne/ pimple skins. It will induce pimple/acne to after using just 1-2 days. The ...

Was this helpful?

Ca* C SEP 28, 2020

Skin Type : Acne-Prone

Age : 25~34

Overall is not bad but is not recommended for oily skin type

Overall is not bad but is not recommended for oily skin type

It is easy to apply and moisture but it is not suitable for oily skin type. After applying the toner, it feels oily on the T-areas of my face but it feels comfortable on my cheek.

It is easy to apply and moisture but it is not suitable for oily skin type. After applying the toner, it feels oily on th...

Was this helpful?

Ambe* L AUG 24, 2020

Skin Type : Normal / Combination

Age : 19~24

OILY Serum

OILY Serum

Once applied, I feel that my face becomes instantly more oily. Not suitable for oily/combination skin. But noticed that the skin becomes slightly brighter.

Once applied, I feel that my face becomes instantly more oily. Not suitable for oily/combination skin. But noticed that t...

Was this helpful?

Nu* S AUG 17, 2020

Skin Type : Oily

Age : 25~34

recommend to try

recommend to try

My skin type is mixed skin but inclinded oily and I use this toner and serum of pomegranate line for more than 2 months.
The toner work well on my skin at the first try but the serum, i squeezed 2 small drops for both side of my face, is still kinda rich to me. So at the first try, i felt so much on my skin that i had to skip the cream step and sleeping mask step. But through time , maybe my skin started adapting the serum , i can back to my routine skin care , although I just use i drop of the serum for both side of my face.
This serum , even has a thick texture, does make my skin glow and hydrate my skin. Work well on my sister skin who has dry skin.

My skin type is mixed skin but inclinded oily and I use this toner and serum of pomegranate line for more than 2 months....

Was this helpful?

Th* N JUL 06, 2020

Skin Type : Normal / Combination

Age : 25~34

Jeju Pomegranate Revitalizing Serum

Jeju Pomegranate Revitalizing Serum

Pomegranate has been known as a woman's elixir that is ideal for health and skin. It protects and strengthens skin cells on the surface and regenerate cells in the deeper layers of skin thereby improving elasticity. It's powerful antioxidants fight and repair free-radical damage the sun and environmental factors that age skin, including hyperpigmentation and age spots.

My top favourite is the Jeju Pomegranate Revitalizing Serum. I tell you, this product really works. The serum saves my face the drying feeling and gives a soft, supple hydration and moisture on my face because of its rich pomegranate ingredient. This product is best used in the evening infusing vitality and energy to the skin for a healthy and lively complexion. I love the smooth texture of the swrum which is well absorbed in my skin.

The Jeju Pomegranate skin care products #Innisfree is a good ion and definitely a superb recommendation.
This is my go-to brand for skin care need day in and day out.

Pomegranate has been known as a woman's elixir that is ideal for health and skin. It protects and strengthens skin cells...

Was this helpful?

Kuna* S JUN 14, 2020

Skin Type : Normal / Combination

Age : 45~54

Get that natural glowing pinkish cheeks with the Jeju Pomegranate Revitalizing Serum😊

Get that natural glowing pinkish cheeks with the Jeju Pomegra...

Pomegranates have long been lauded for their excellent revitalising properties and to fully benefit its nutrition, my go to skin ncare brand innisfree uses the peel, flesh and seeds together. Using a special ingredient extraction method, the entire Jeju pomegranate fruit is freshly squeezed its peel, fruit and seeds without any processing to fully deliver its active ingredients. Doesn't it sound amazing❤️❤️
This star product has the highest concentration of the key ingredient, Jeju Pomegranate Squeeze. It also contains niacinamide which increases skin firmness to help prevent premature skin sagging.What more could one have asked for😍It's a lightweight serum that penetrates the skin to create an antioxidant protective barrier. It stimulates skin turnover and collagen synthesis, and also slows down various signs of skin ageing by helping skin regain its natural glow, moisture balance, firmness and smooth, supple texture.
I have been using it for about three months now and honestly there is no going back to any other serum for me. I use a few drops for my whole face and tap all the way. I have noticed my skin getting brighter, glow, and smoother over the period of time. It works superbly well on my tired skin and I absolutely love the way it smells. I highly recommend to all those who have a dehydrated skin. This works like magic on dry skin❤️

Pomegranates have long been lauded for their excellent revitalising properties and to fully benefit its nutrition, my go...

Was this helpful?

jenn** J JUN 13, 2020

Skin Type : Dry

Age : 35~44

Best

Best

Perfect

Perfect

Was this helpful?

Yesh* D APR 18, 2020
#INNISFREE #INNISTAR
INNIST

R
SEE FULL INGREDIENTS

WATER / AQUA / EAU, GLYCERIN, PROPANEDIOL, SQUALANE, 1,2-HEXANEDIOL, BUTYLENE GLYCOL, NIACINAMIDE, SODIUM CHLORIDE, XANTHAN GUM, GELLAN GUM, PUNICA GRANATUM SEED OIL, ETHYLHEXYLGLYCERIN, ADENOSINE, FRAGRANCE / PARFUM, MAGNESIUM SULFATE, PUNICA GRANATUM FRUIT EXTRACT, DISODIUM EDTA, PUNICA GRANATUM FLOWER EXTRACT, TOCOPHEROL