PRODUCT
DETAILS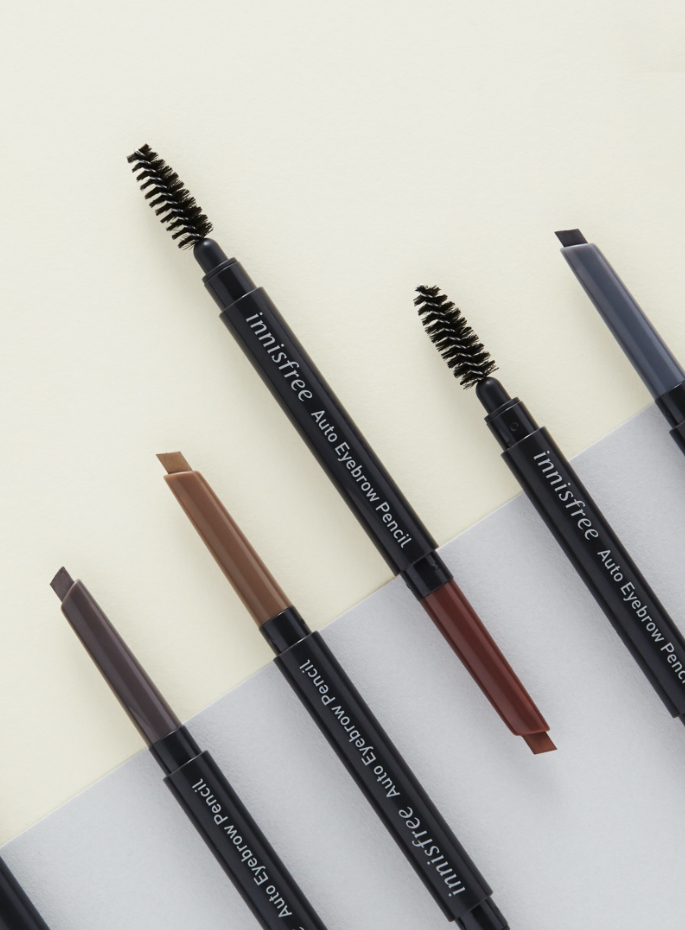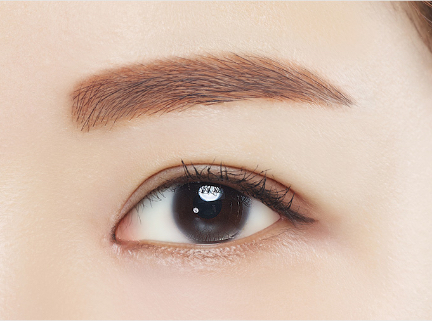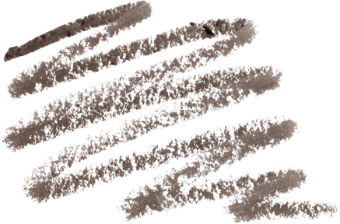 Eyebrow pencil for defined contours of eyebrows

Its wide, flat oval-shaped pencil is perfect for drawing wide lines when held flat and delicate lines at the tip of eyebrows when held straight.
Soft texture for minimised irritation

Its soft texture glides over without irritating the skin around the eyebrows.
Match the colour of your brows to your hair

Pick from one of seven colours to match your hair colour and create a more sophisticated and sharp image.
SEE FULL INGREDIENTS
COLORS
Rose Brown Brown Brown with a touch of red to match reddish-brown hair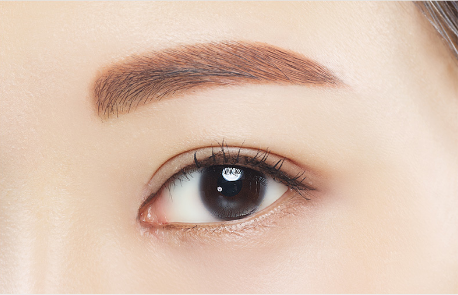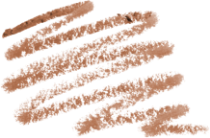 Dark Black Dark black to match jet black hair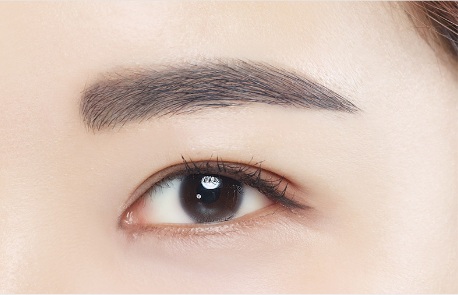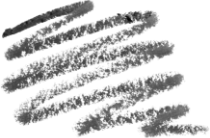 Dawn GrayGray to match natural, undyed hair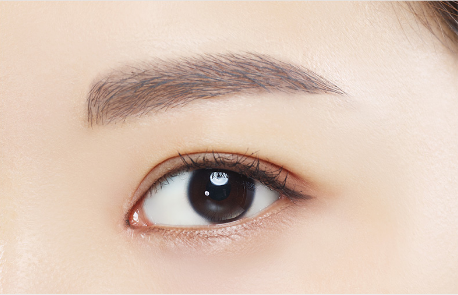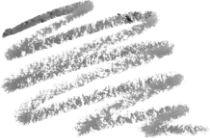 Ash BrownAsh brown to match natural brown hair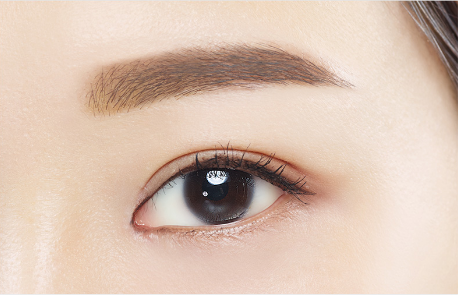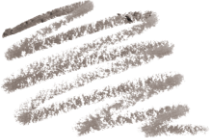 Espresso Brown Espresso brown to match dark brown hair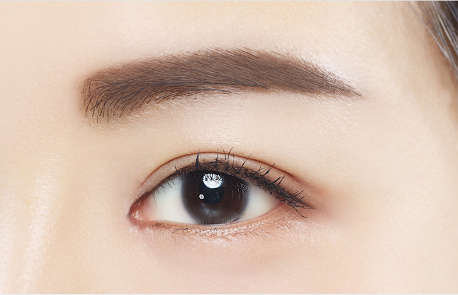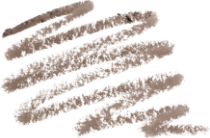 Urban Brown Streaks of brown at dawn to match medium-tone brown hair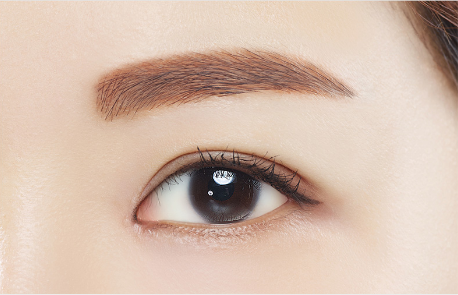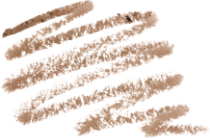 Honey Brown Honey brown to match hair dyed in light colours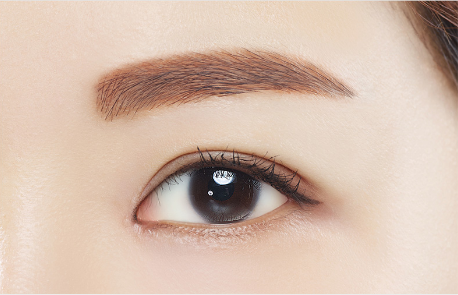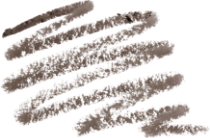 HOW TO USE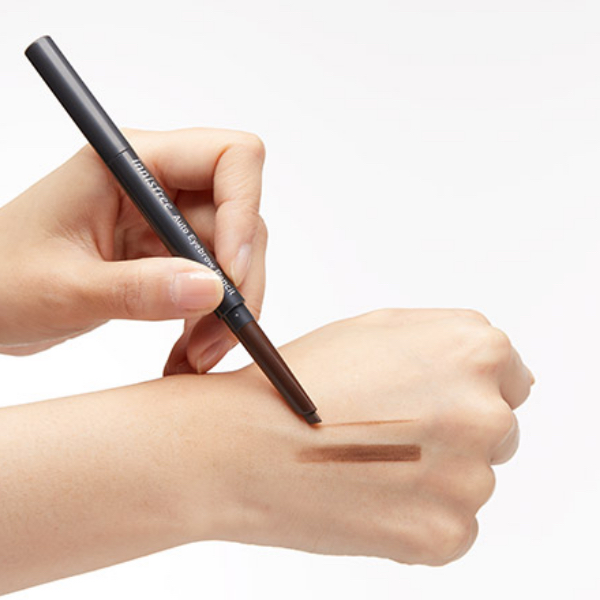 Directions
Lightly draw the shape of your brows, then fill in with the pencil.
Use lighter strokes for lighter hair colors. Apply more pressure for darker hair colors.
To finish, lightly blend through brows with spooly brush.
Awards
*Based on industry recognized awards

2016 UNPA
Eyebrow Winner

23 Reviews / 5.0
100%
Recommend to a friend
">
Very good

Very good

So amazingg. So much fall in love with this eyebrow💕

So amazingg. So much fall in love with this eyebrow💕

Was this helpful?

feli*** B DEC 25, 2020

Skin Type : Oily

Age : 25~34

Love ittttt

Love ittttt

Always be my favourite 😍😍😍 my love my everything

Always be my favourite 😍😍😍 my love my everything

Was this helpful?

Sit* N NOV 29, 2020

Skin Type : Normal / Combination

Age : 19~24

Perfect colour match! HG for brows!

Perfect colour match! HG for brows!

My eyebrows have always been a light black/grey colour. It's been a struggle finding a good colour match for them. This pencil in #3 is an exact match, not red, nor orange in basetone. The lead is also harder hence less easily smudged. Price is good and the spoolie brush end is helpful.

My eyebrows have always been a light black/grey colour. It's been a struggle finding a good colour match for them. This ...

Was this helpful?

Mich**** K NOV 16, 2020

Skin Type : Dry

Age : 25~34

I love it

I love it

I have two colours of them. And I really love the easiness when you applied the product. The colour come out easily too. I wanna buy it again ofcourse.

I have two colours of them. And I really love the easiness when you applied the product. The colour come out easily too. ...

Was this helpful?

Nit* A NOV 14, 2020

Skin Type : Dry

Age : 25~34

Great Eyebrow Pencil!

Great Eyebrow Pencil!

Auto Eyebrow Pencil is easy-to-use, long-lasting and provided good colour to the eyebrows. The colour range is suitable for Asian skin tones too. It also comes with an eyebrow brush that helps to comb and tame unruly eyebrows. Packaging is simple and neat. Highly recommended!

Auto Eyebrow Pencil is easy-to-use, long-lasting and provided good colour to the eyebrows. The colour range is suitable f...

Was this helpful?

Sit* L OCT 19, 2020

Skin Type : Normal / Combination

Age : 35~44

Very good for everyday use

Very good for everyday use

This is my holy grail product when it comes to an everyday product for my eyebrows. I always buy this specific product. It's really easy to apply. However, it isn't waterproof or sweat proof meaning it can smudge of easily as well. Overall, it's really great.

This is my holy grail product when it comes to an everyday product for my eyebrows. I always buy this specific product. I...

Was this helpful?

alli** C AUG 21, 2020

不錯

不錯

幾上到色,幾順畫,又適合新手用,平靚正!

幾上到色,幾順畫,又適合新手用,平靚正!

Was this helpful?

Jasm*** L AUG 20, 2020

Skin Type : Normal / Combination

Age : 13~18

Super easy to use!

Super easy to use!

sudan dua kali beli produr ini! super hemat dalam pemakaian, pigmented banget, oke Warna nya, bentuknya juga oke enak untuk dipegang

sudan dua kali beli produr ini! super hemat dalam pemakaian, pigmented banget, oke Warna nya, bentuknya juga oke enak unt...

Was this helpful?

Rosi** C AUG 05, 2020

Skin Type : Normal / Combination

Age : 19~24

So worth it

So worth it

Literally my holy grail- what a bang for a buck, draws nicely with very nice colours, and such a soft spoolie. I'm always stocking up on this. Great for beginners too as it is very buildable. However, it is not smudgeproof nor waterproof, in fact it is easily removed, but i just layer a brow gel/ top coat (Daiso's) on top of it and it's good to go

Literally my holy grail- what a bang for a buck, draws nicely with very nice colours, and such a soft spoolie. I'm always...

Was this helpful?

Sier** K JUL 31, 2020

Skin Type : Normal / Combination

Age : 19~24
#INNISFREE #INNISTAR
INNIST

R
SEE FULL INGREDIENTS

[1] IRON OXIDES (CI 77491), HYDROGENATED SOYBEAN OIL, HYDROGENATED COCO-GLYCERIDES, MICA, HYDROGENATED VEGETABLE OIL, IRON OXIDES (CI 77492), ZINC STEARATE, IRON OXIDES (CI 77499), TITANIUM DIOXIDE (CI 77891), STEARIC ACID, COPERNICIA CERIFERA (CARNAUBA) WAX / COPERNICIA CERIFERA CERA / CIRE DE CARNAUBA, POLYGLYCERYL-2 TRIISOSTEARATE, TOCOPHEROL, CAPRYLYL GLYCOL, PHENOXYETHANOL, ASCORBYL PALMITATE, HEXYLENE GLYCOL

[2] IRON OXIDES (CI 77499), HYDROGENATED SOYBEAN OIL, HYDROGENATED COCO-GLYCERIDES, HYDROGENATED VEGETABLE OIL, ZINC STEARATE, MICA, STEARIC ACID, COPERNICIA CERIFERA (CARNAUBA) WAX / COPERNICIA CERIFERA CERA / CIRE DE CARNAUBA, POLYGLYCERYL-2 TRIISOSTEARATE, TALC, FERRIC AMMONIUM FERROCYANIDE (CI 77510), TOCOPHEROL, CAPRYLYL GLYCOL, PHENOXYETHANOL, ASCORBYL PALMITATE, HEXYLENE GLYCOL

[3] IRON OXIDES (CI 77499), HYDROGENATED SOYBEAN OIL, HYDROGENATED COCO-GLYCERIDES, TITANIUM DIOXIDE (CI 77891), MICA, HYDROGENATED VEGETABLE OIL, ZINC STEARATE, STEARIC ACID, COPERNICIA CERIFERA (CARNAUBA) WAX / COPERNICIA CERIFERA CERA / CIRE DE CARNAUBA, IRON OXIDES (CI 77492), POLYGLYCERYL-2 TRIISOSTEARATE, IRON OXIDES (CI 77491), TOCOPHEROL, CAPRYLYL GLYCOL, PHENOXYETHANOL, ASCORBYL PALMITATE, HEXYLENE GLYCOL

[4] HYDROGENATED SOYBEAN OIL, HYDROGENATED COCO-GLYCERIDES, IRON OXIDES (CI 77499), TITANIUM DIOXIDE (CI 77891), MICA, HYDROGENATED VEGETABLE OIL, ZINC STEARATE, STEARIC ACID, COPERNICIA CERIFERA (CARNAUBA) WAX / COPERNICIA CERIFERA CERA / CIRE DE CARNAUBA, IRON OXIDES (CI 77492), IRON OXIDES (CI 77491), POLYGLYCERYL-2 TRIISOSTEARATE, TALC, FERRIC AMMONIUM FERROCYANIDE (CI 77510), TOCOPHEROL, CAPRYLYL GLYCOL, PHENOXYETHANOL, ASCORBYL PALMITATE, HEXYLENE GLYCOL

[5] IRON OXIDES (CI 77499), HYDROGENATED SOYBEAN OIL, HYDROGENATED COCO-GLYCERIDES, IRON OXIDES (CI 77492), HYDROGENATED VEGETABLE OIL, MICA, IRON OXIDES (CI 77491), ZINC STEARATE, STEARIC ACID, COPERNICIA CERIFERA (CARNAUBA) WAX / COPERNICIA CERIFERA CERA / CIRE DE CARNAUBA, POLYGLYCERYL-2 TRIISOSTEARATE, TOCOPHEROL, CAPRYLYL GLYCOL, PHENOXYETHANOL, ASCORBYL PALMITATE, HEXYLENE GLYCOL

[6] IRON OXIDES (CI 77499), HYDROGENATED SOYBEAN OIL, HYDROGENATED COCO-GLYCERIDES, IRON OXIDES (CI 77491), HYDROGENATED VEGETABLE OIL, ZINC STEARATE, IRON OXIDES (CI 77492), STEARIC ACID, COPERNICIA CERIFERA (CARNAUBA) WAX / COPERNICIA CERIFERA CERA / CIRE DE CARNAUBA, MICA, TITANIUM DIOXIDE (CI 77891), POLYGLYCERYL-2 TRIISOSTEARATE, TOCOPHEROL, CAPRYLYL GLYCOL, PHENOXYETHANOL, ASCORBYL PALMITATE, HEXYLENE GLYCOL

[7] HYDROGENATED SOYBEAN OIL, HYDROGENATED COCO-GLYCERIDES, TITANIUM DIOXIDE (CI 77891), MICA, IRON OXIDES (CI 77492), HYDROGENATED VEGETABLE OIL, ZINC STEARATE, IRON OXIDES (CI 77499), STEARIC ACID, COPERNICIA CERIFERA (CARNAUBA) WAX / COPERNICIA CERIFERA CERA / CIRE DE CARNAUBA, IRON OXIDES (CI 77491), POLYGLYCERYL-2 TRIISOSTEARATE, TOCOPHEROL, CAPRYLYL GLYCOL, PHENOXYETHANOL, ASCORBYL PALMITATE, HEXYLENE GLYCOL