#JejuOrchid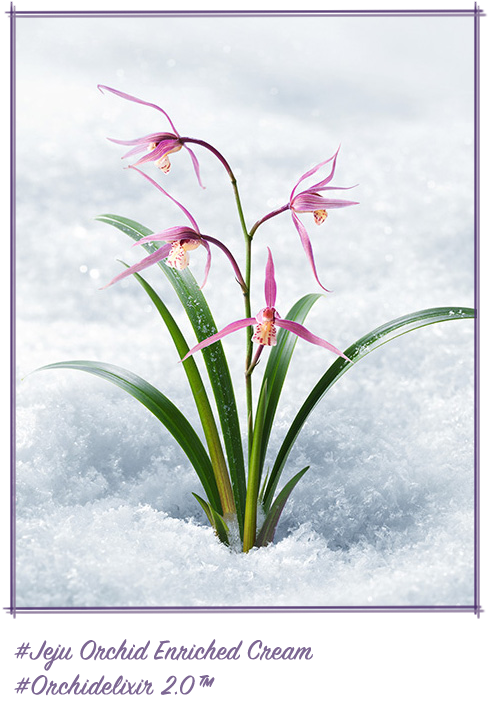 For the sustainability of Jeju Orchids that feature
astonishing vitality to bloom even in winter,
innisfree has been artificially cultivating them
under strict management and meticulously-
controlled conditions.

To deliver the Jeju Orchid's resilience to the skin,
innisfree has dedicated great efforts to studying
an eco-friendly processing method that could best
realise the benefits of its active components,
and proudly presents the Jeju Orchid line infused
with Orchidelixir 2.0™, a powerful antioxidant
enriched with even more anti-aging ingredients
than the original formula.
Receive a Jeju Orchid Skincare Trial Set with
purchase of any Jeju Orchid Cream.

Jeju Orchid Skin 15ml

Jeju Orchid Enriched Essence 8ml

Jeju Orchid Sleeping Mask 15ml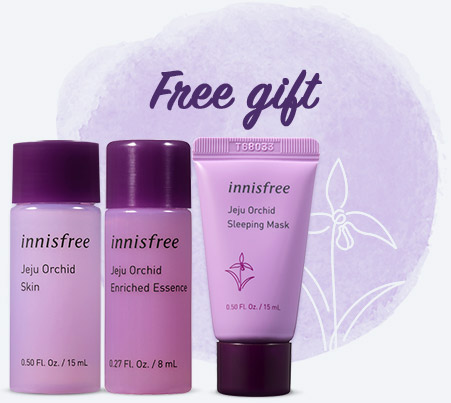 *Valid from 1 to 30 November 2019, while stocks last.