Choose from 137 colours
and 7 makeup categories

Between a cushion and lipstick,
customise your 'My Palette' from
a variety of makeup products that
available in various shades and textures.
Easy to assemble
with a magnetic case

Easily assemble and remove
each magnetic pan
without using any tools
Vivid colours and
lasting finish

The colours are developed in collaboration
with Intercos, a world-class cosmetic
manufacturer based in Italy.

Wanna know what colour fits you best?
Find your personal colour through
QUIZ or MAKEUPPLUS SELFIE APP!
QUIZ
Follow the Personal colour
analysis quiz!

137 colours and 7 types,
customise your one and only My Palette
How to make My Palette

1. Choose your favorite My Palette color
2. Find the groove between the plastic housing and pop the metal &nbsp&nbsp pan out of its container
3. Safely place the pan inside your palette
* Each pan is magnetic, so you can easily attach or remove it from &nbsp your palette.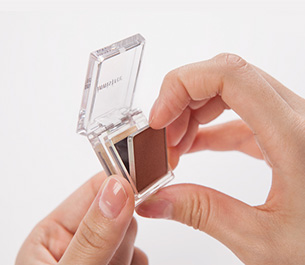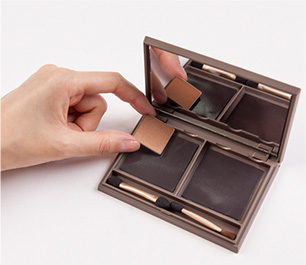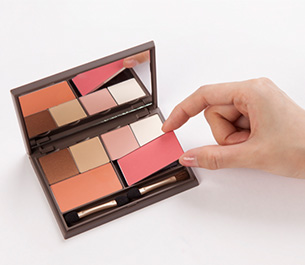 My Palette X Olimpia Zagnoli
Limited Edition cases specially for you!
My eyeshadow (shimmer)

The shimmery eyeshadow leaves your eyelids
with a soft and velvety pearl finish.

My eyebrow

Create your natural and three-dimensional eyebrows
with the clump-free, pigmented eyebrow powders.

My highlighter (cream)

A moist and creamy highlighter with micronised
pearl powder creates a natural, strobing effect.

My highlighter

The highlighter is made of micronised pearl powder which
illuminates the face, giving it a three-dimensional finish.

My concealer

The high coverage cream based concealer
completely covers blemishes and skin imperfections

My contouring

The contouring powder defines and shapes
your facial features in the most natural way.

My color corrector

A cream based color corrector helps to
balance out uneven, dull or reddish skin tones.