ABOUT INNISFREE
CLEAN EARTH
We, innisfree, are the guardians of the CLEAN EARTH

innisfree Green Promise
We will protect the nature
for the Earth
PLANTING TREES
IN INNER MONGOLIA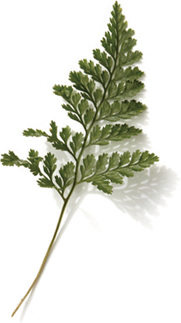 The Plant Trees in Inner Mongolia Campaign that started with the launch in China is a part of Green Life Campaign, which seeks to donate a certain amount of money to plant trees for every 'Green Tea Seed Serum Limited' purchase. In 2013, innisfree staff, customers, and an NGO 'roots & shoots' formed a Green Expedition and planted 10,000 trees in the desert area in Inner Mongolia.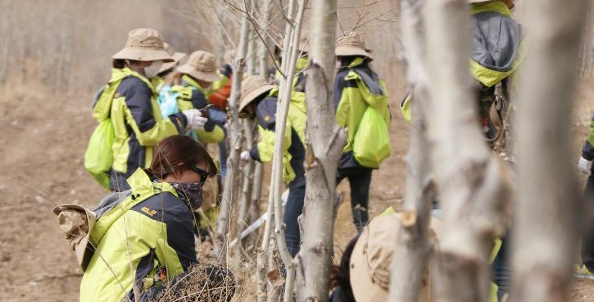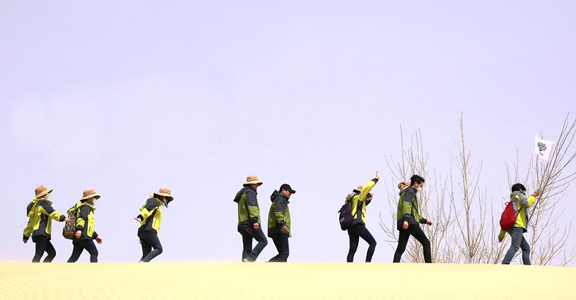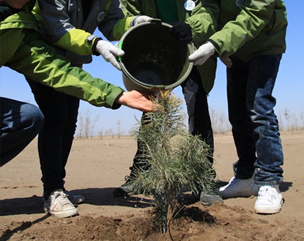 On the 4th year, we've been able to raise enough fund to plant total 40,000 trees and as a result, Inner Mongolia Campaign Expeditions who are Korean and Chinese innisfree customers visited the place and created the forest.
By planting more than 10,000 trees every year, innisfree is planning to expand the forest gradually.
FIND OUT WHAT ACTIVITIES ARE HELD IN
INNISFREE CLEAN JEJU CAMPAIGN!
We, innisfree who are providing healthy beauty products made from pure Jeju's clean ingredients to our customers have organized Green Expedition, composed of Innisfree employees accomplishing various missions to protect the nature every year!