The NEW Jeju orchid enriched cream
#NEWJejuOrchid
Bloom with Youthful Radiance
Like Never Before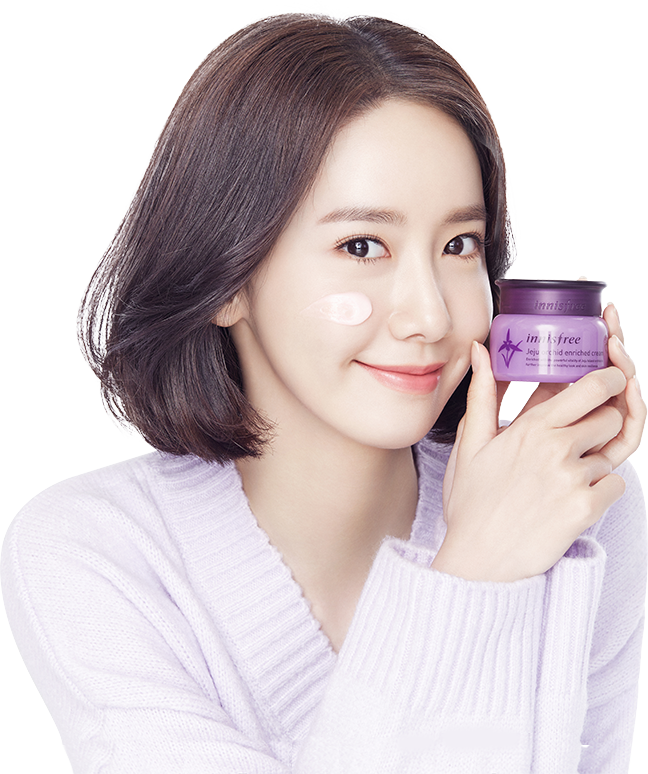 Make 2019 the youngest year for your skin with NEW Jeju Orchid AA* care routine.
*Anti-Aging
What's your new year's AA resolution?
Share your resolution with Jeju Orchid
GIF stickers on Instagram story!
How to Participate
>>Step1

Post your selfie or a video on Instagram story &
decorate with NEW Jeju Orchid GIF stickers!
(Find 'innisfree', 'orchid' in the GIF search)

>>Step2

Include mandatory hashtags
#innisfree[India] #JejuOrchid #MyAAResolution

>>Step3

Keep your AA resolution and wait for the winner
announcement!
Event Period
01 Jan 2019 - 25 Jan 2019
Winner announcement
28 Jan 2019
The New Jeju orchid enriched cream An intensive firming & anti-aging cream formulated with the exceptional vitality
of Jeju orchid for elasticity, wrinkle correction, skin tone, skin texture and moisturization.
Firming
Brightening
Fine Lines & Wrinkles Reduction
Nourishing
Skin Texture Improvement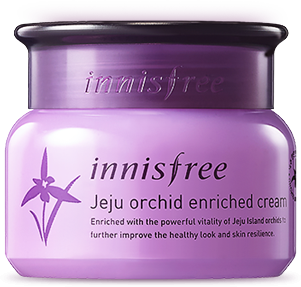 LEARN MORE >
For dense and supple skin

Hyaluronic acid derived from Jeju green beans and
peptides smoothly embrace the skin while densely charging
it with moisture, to reveal a firm and bouncy skin.

A rich texture as if serum is added to cream

The moist, watery cream texture fully absorbs into dehydrated
skin to deliver full hydration, excellent radiance and nourishment.

"Intensive firming anti-aging" with the
highly enriched vitality of Jeju orchid

With Orchidelixir 2.0™, a substance enriched with even more
anti-aging ingredients than the original formula, the NEW
Jeju orchid line provides intensive care to improve the symptoms
of accelerated aging which begins with loss of elasticity followed
by wrinkles, dull skin tone, roughness and dryness.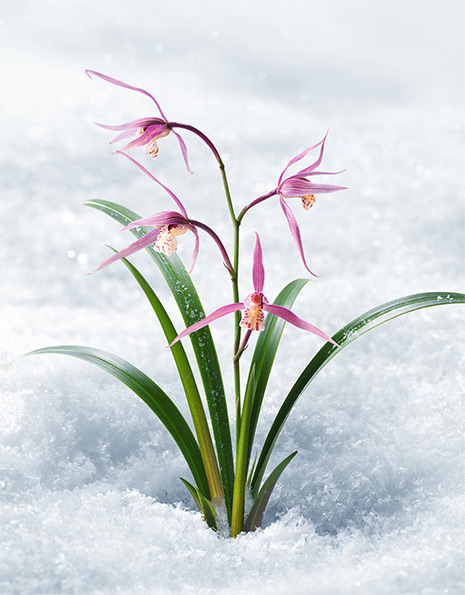 Story of the upgraded
innisfree Jeju Orchid
For the sustainability of Jeju orchids
that feature astonishing vitality to bloom even in winter,
innisfree has been artificially cultivating them under
strict management and meticulously controlled conditions. To deliver the Jeju orchid's resilience to your skin,
innisfree has dedicated great efforts to studying
an eco-friendly processing method that
could best realize the benefits of its active components, and now proudly presents the all new
Jeju Orchid line infused with Orchidelixir 2.0™,
a powerful antioxidant enriched with even
more anti-aging ingredients than the original formula.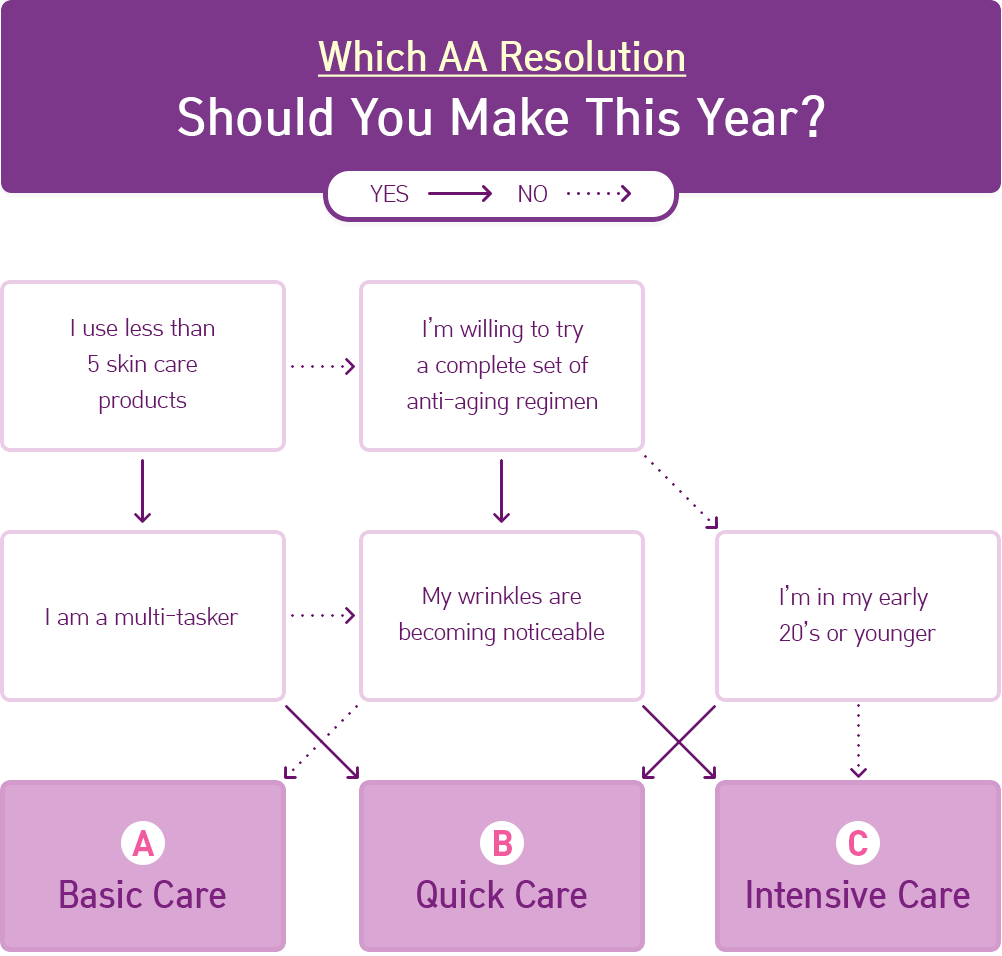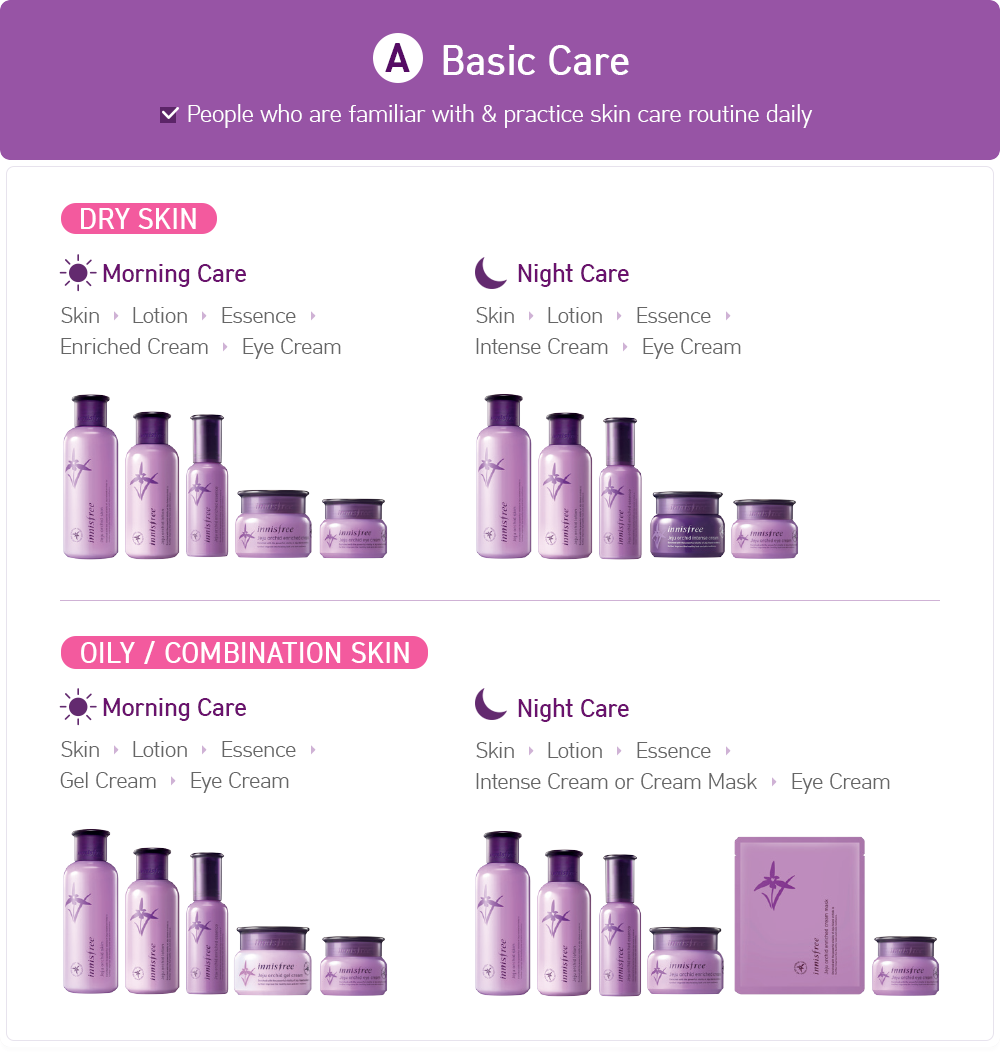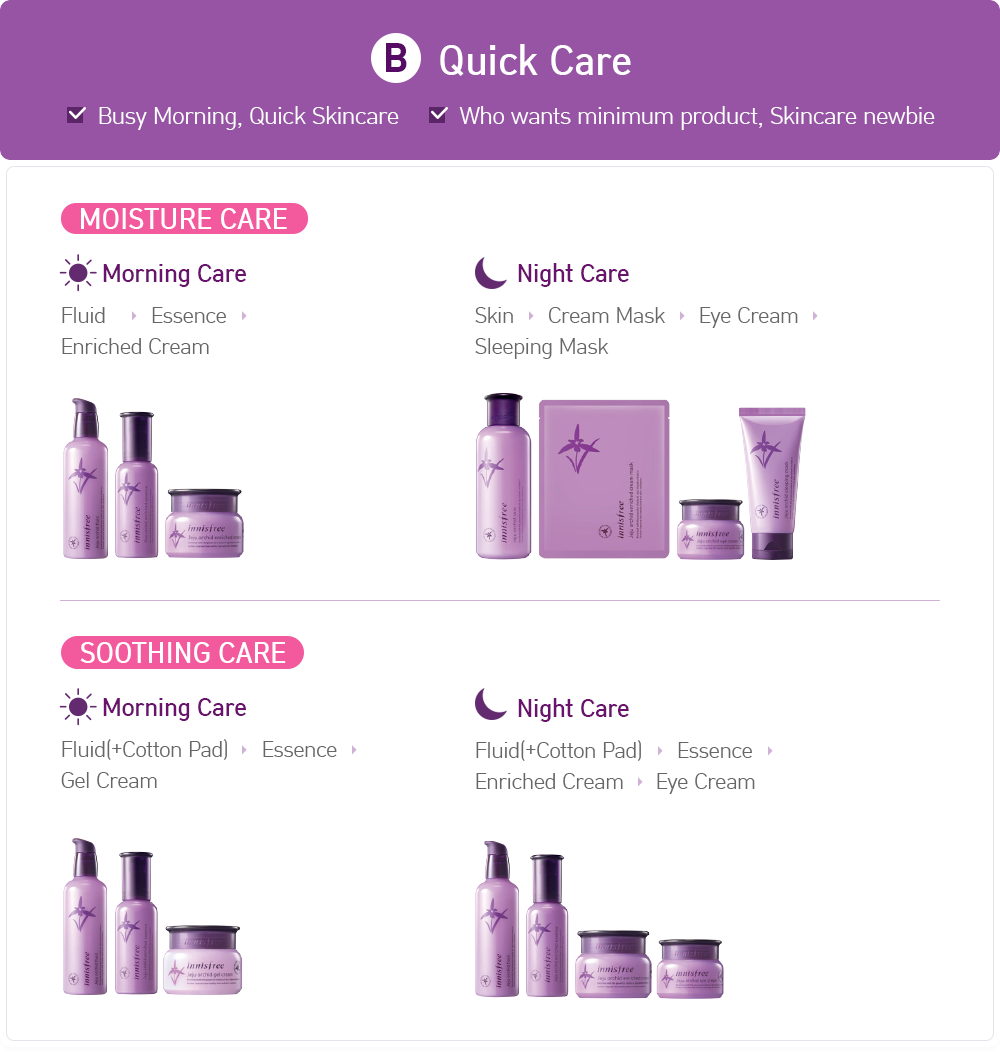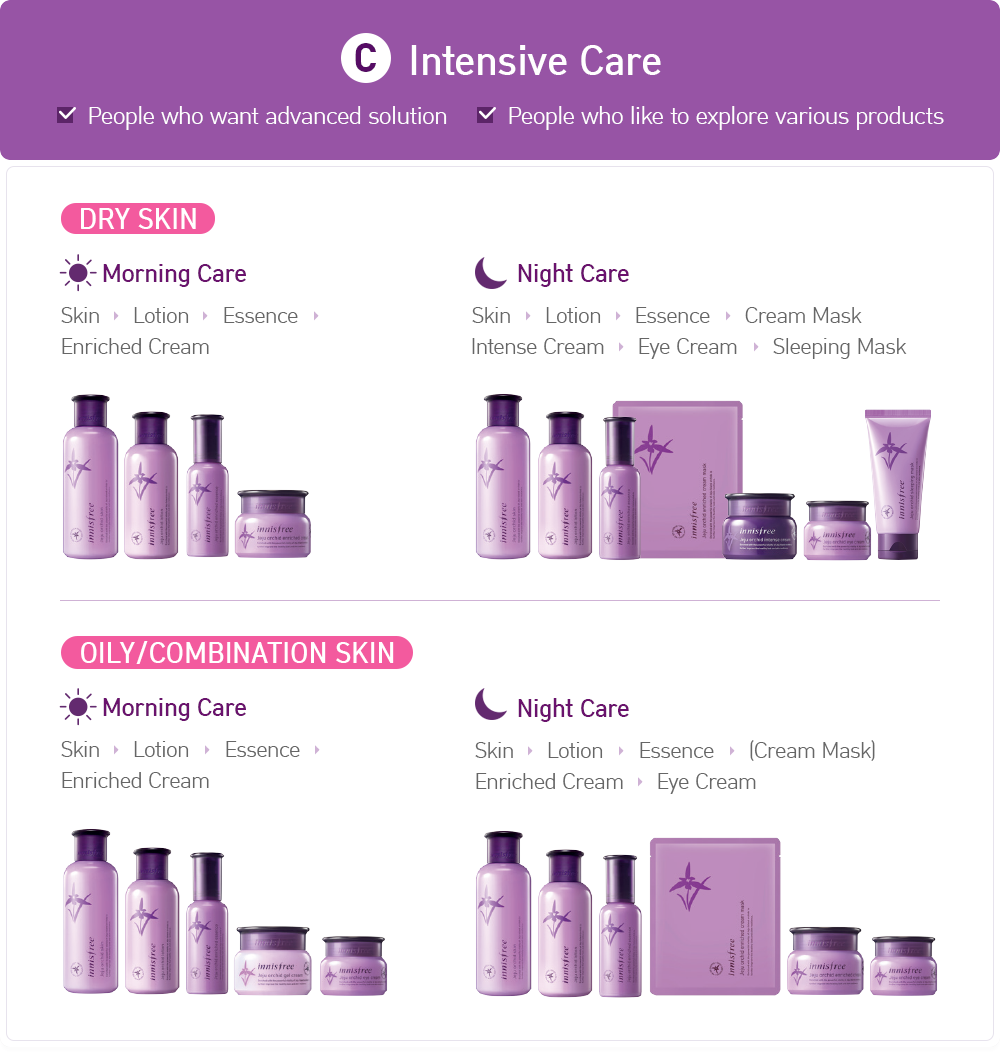 JEJU Orchid Line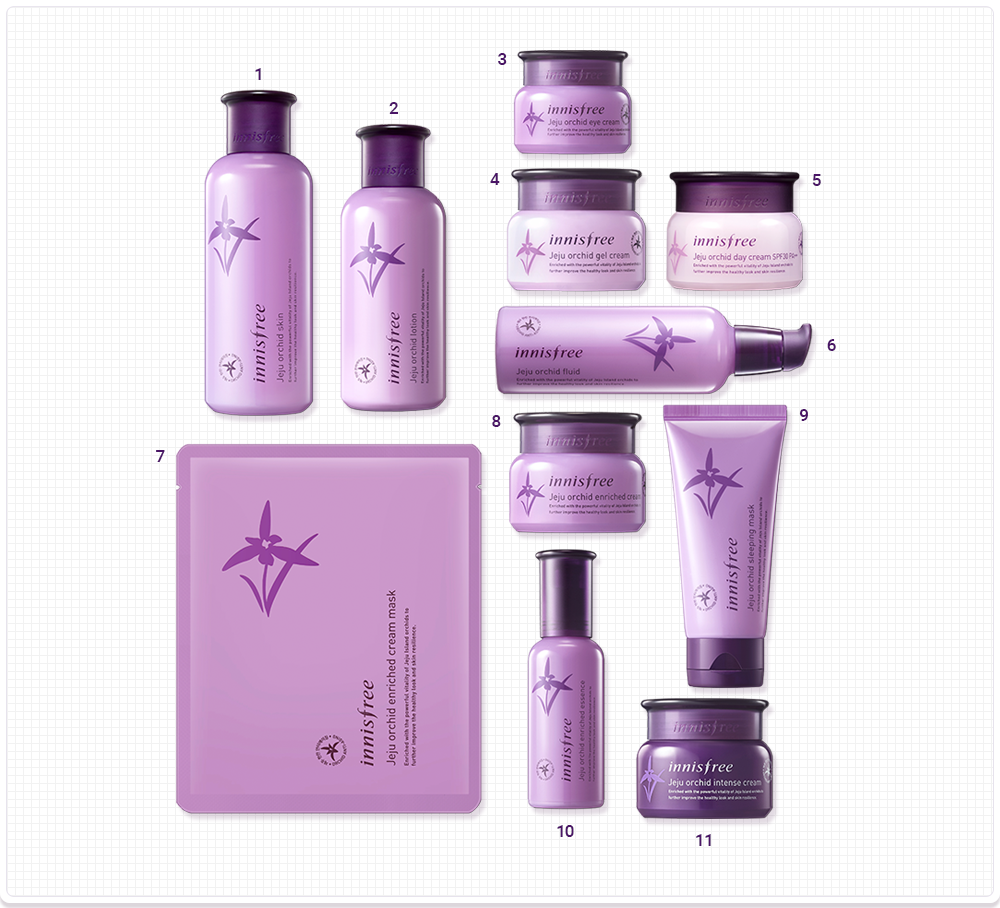 1Jeju Orchid Skin 200ML

2Jeju Orchid Lotion 160ML

3Jeju Orchid Eye Cream 30ML

4Jeju Orchid Gel Cream 50ML
5Jeju Orchid Day Cream 50ML

6Jeju Orchid Fluid 100ML

7Jeju Orchid Sleeping Mask 80ML

8Jeju Orchid Enriched Cream 50ML
9Jeju Orchid Sleeping Mask 80ML

10Jeju Orchid Enriched Essence 50ML

11Jeju Orchid Intense Cream 50ML
LEARN MORE >