The feeling of freshly-cleansed skin
can't be beat!
#GreenTeaCleansing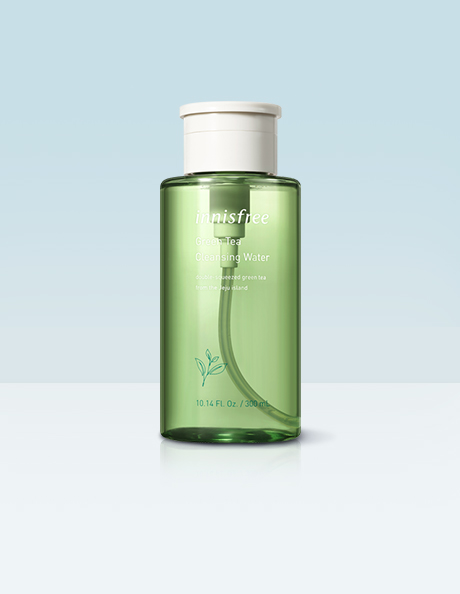 LEARN MORE
A cleansing hero,
Green Tea Cleansing Water

Micellar cleansing water infused with Jeju Green Tea
extract leaves skin clean, soft and supple.

One-step cleansing

Use alone for easy one-step cleansing by placing 1-2 sheets of
cotton pads on top of the pump and gently pressing downwards.
Softly wipe face with the cotton pads.
For sensitive skin, rinse with lukewarm water.

Double cleansing

To use as part of a double cleanse, follow up with your
favourite foam cleanser.

Meet your new gym buddy

Toss this micellar cleansing water in your bag - with your
favourite cotton pads - for an easy way to refresh your skin pre or
post-workout.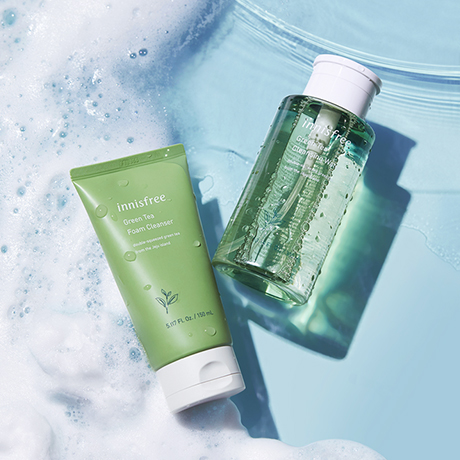 Double Cleanse the right way!

Even though it's a bit more maintenance, double cleansing really
only adds a minute or two to your routine, but it's worth it.

Green Tea Cleansing Water as
your first step

Softly wipe face with the cotton pads soaked in Green Tea
Cleansing water to dissolve makeup, excess oil, and dirt.

Green Tea Foam Cleanser as your
second step

Take a small amount onto palms and create a lather.
Massage over wet face and rinse with lukewarm water.
SPECIAL OFFER
Buy any Green Tea cleanser to receive
2 My Real Squeeze Green Tea sheet masks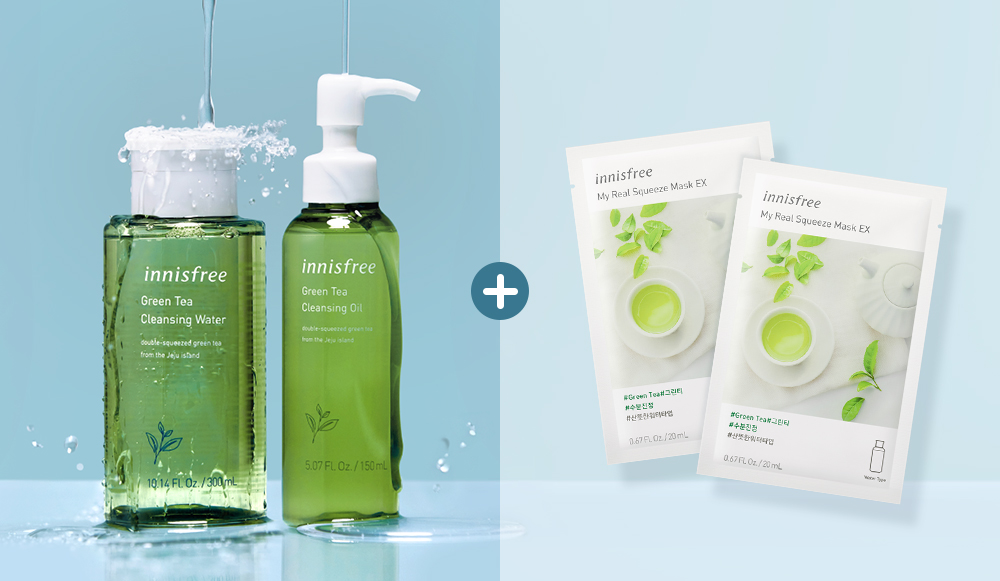 T&Cs apply. Offer valid from 1-31 July 2020 or while stocks last. In store only.
Free gift includes not-for-sale My Real Squeeze Mask [Green Tea].