HELP PROTECT YOUR SKIN
Bija Cica Balm Ex
BIJA CICA BALM EX
A multi-use, soothing gel-type balm that helps strengthen skin's
protective barrier while improving the look of uneven texture.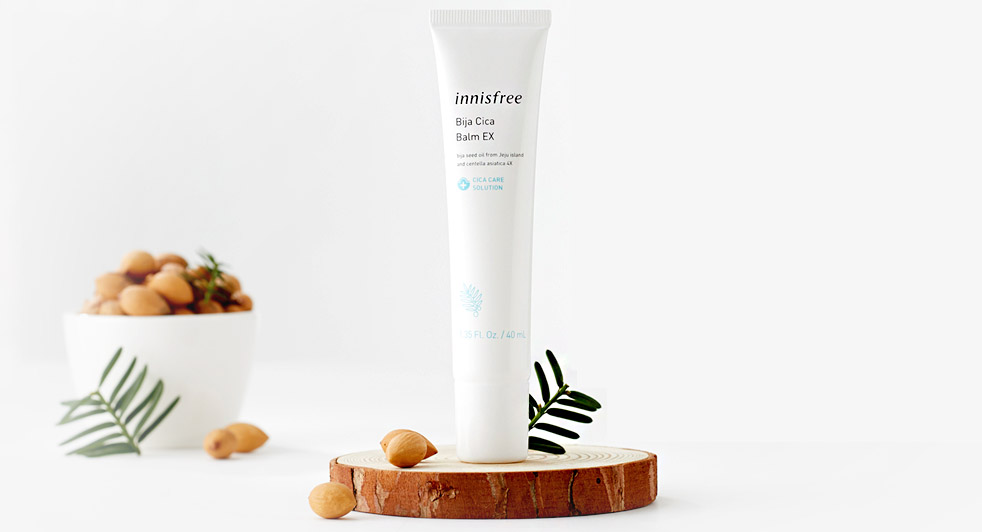 High purity Centella Asiatica 4X
to help vanish away skin concerns!

Formulated with Centella Asiatica 4X complex that contains madecassoside,
madecassic acid, asiaticoside and asiatic acid derivatives to help to soothe and
deliver intensive skin care for troubled skin.

Bija oil and D-panthenol,
the reinforcements for skin protection

Bija oil extract helps nourish and enhance skin,
while D-panthenol helps to strengthen the skin's protective barrier.

Mild Cica Care
with naturally-derived ingredients

The high content of naturally-derived ingredients allows for gentle care.
This balm spreads with a lightweight sensation and absorbs into the skin quickly.
Ideal for daily use in place of your moisturiser, or for targeted care.
Learn More
CICA : DID YOU KNOW ?
Cica is short for Centella Asiatica, also referred to as Tiger Grass.
This Asian herb has been used for thousands of years as a medicinal herb that helps to soothe and repair the skin.
Legend has it that tigers would roll around in the herb to heal their wounds. Hence the nickname Tiger Grass!

This incredible herb is known to have active compounds that have excellent hydrating effects to soothe irritated skin.
It's also known to help strengthen the skin barrier while overall improving the healthy appearance of your skin
BIJA : DID YOU KNOW ?
A fruit that grows in legendary Torreya Forest on Jeju Island.
It is said that the world has to change twice to see Bija fruit as it takes at least 20 years to sprout.
This fruit has been celebrated since ancient times for its medicinal benefits,
including improving imperfections and balancing the skin.

Because it is so rare, innisfree sources Bija fruit responsibly by only using fruit that have fallen on the ground.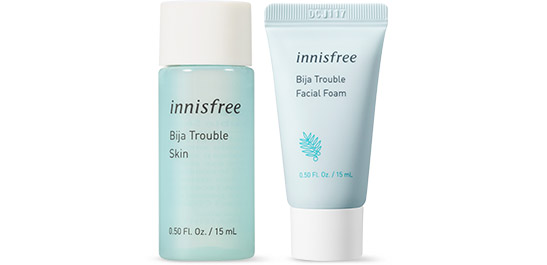 Buy Bija Cica Balm EX or Bija Cica Gel EX
to receive a Bija Trouble Facial Foam or Skin deluxe sample for free
T&Cs apply. Offer valid from 1-31 July 2020 or while stocks last. In store only.