innisfree #UpcyclingBeauty
Limited-Edition
Recycled Coffee Line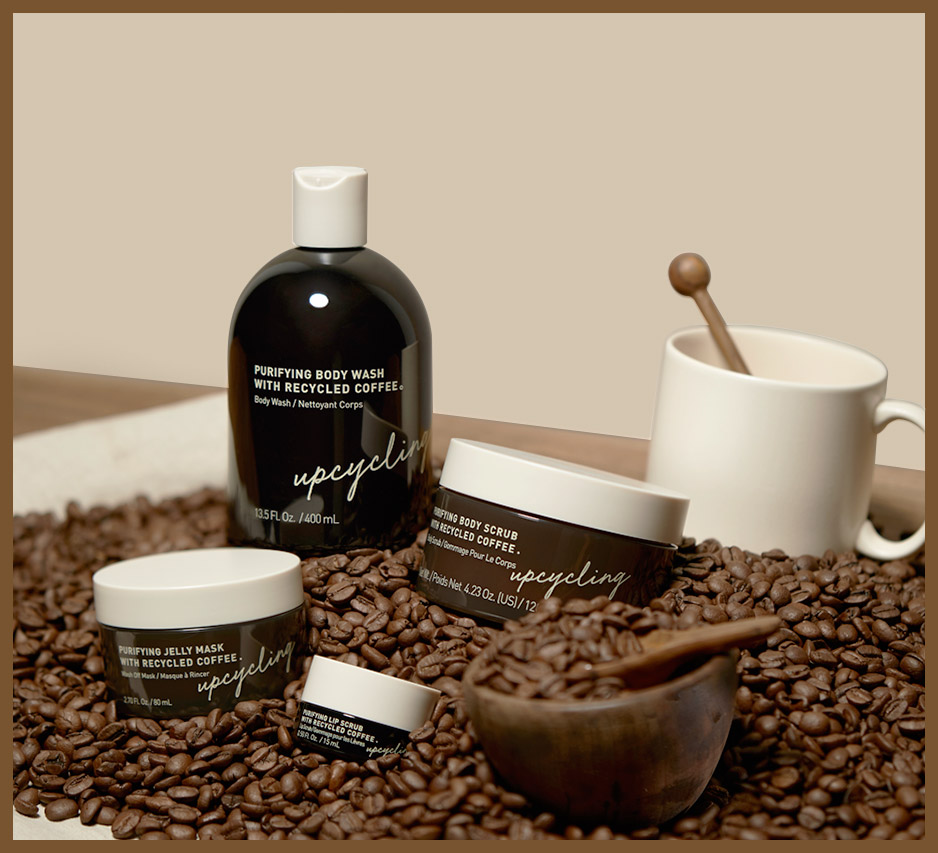 innisfree's Green Beauty
#UpcyclingBeauty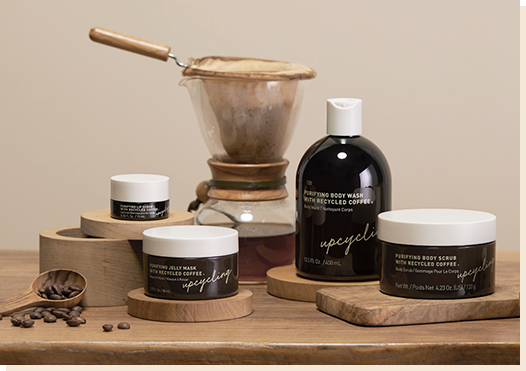 Used coffee grounds create considerable
waste around the world, causing a significant toll
on the environment.

We are tackling discarded waste by turning
used coffee grounds from the Green Café
at Jeju House into upcycled beauty collection.
Recycled Coffee frominnisfree Jeju House
Jeju House, a place where visitors can experience the brand and spend relaxing time surrounded
by beautiful nature, has been built to preserve surrounding natural environment
while embodying natural beauty of Jeju Island.
We collected and processed recycled coffee grounds from Jeju House to extract coffee powder and
coffee oil to develop the Recycled Coffee collection dedicated to exfoliating and moisturising the skin.
Upcycling Process